Taverriti Sara Bianca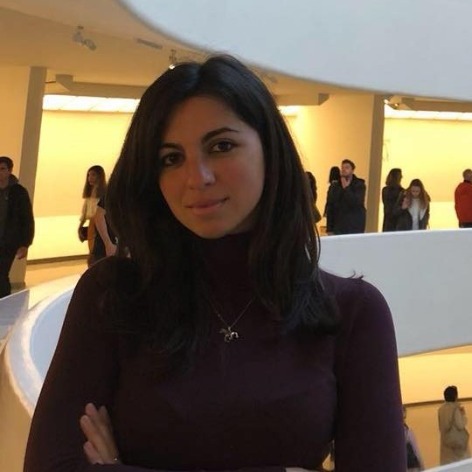 Type A Postdoctoral Fellow
Research fields and competencies
Research
Publications
Norme esimenti e aiuto al suicidio: dalle rime liberate alla metrica della dommatica / S.B. Taverriti. - In: LA LEGISLAZIONE PENALE. - ISSN 2421-552X. - (2021 May 18). [Epub ahead of print]

Safe Reporting of Crime for Victims and Witnesses with Irregular Migration Status in Italy / S.B. Taverriti. - [s.l] : University of Oxford, 2019 Sep.

L'AUTOCONTROLLO PENALE. RESPONSABILITÀ PENALE E MODELLI DI AUTONORMAZIONE DEI DESTINATARI DEL PRECETTO / S.b. Taverriti ; tutor: C.E. Paliero ; coordinatore: C. Luzzati; supervisor alla UC Berkeley: J. Simon. - Milano : Università degli studi di Milano. DIPARTIMENTO DI SCIENZE GIURIDICHE "CESARE BECCARIA", 2019 Feb 06. ((31. ciclo, Anno Accademico 2018.

La tutela della vittima tra procedibilità a querela e procedibilità d'ufficio / S.B. Taverriti (PROCEDURA PENALE. NUOVI ITINERARI). - In: Vittime di reato e sistema penale : la ricerca di nuovi equilibr / C. Amalfitano, M. Bargis, I. Bellander Todino, H. Belluta, F. Cassibba, S. Ciampi, F. Fonseca Morillo, M. Gialuz, E. Lorenzetto, L. Masera, R. Orlandi, L. Parlato, V. Patané, P.P. Paulesu, A. Presutti, S. Quattroccolo, M. Riverditi, M. M. Scoletta, D. Vicoli, S.B. Taverriti, F. Zacché ; [a cura di] M. Bargis, H. Belluta. - [s.l] : G. Giappichelli Editore, 2017 Jan. - ISBN 9788892106949. - pp. 503-526

Profili sostanziali e processuali della confisca nell'ambito dei reati tributari / S.B. Taverriti. - In: BOLLETTINO TRIBUTARIO D'INFORMAZIONI. - ISSN 0006-6893. - 83:5(2016 Mar), pp. 383-390.