Harari Sergio Alfonso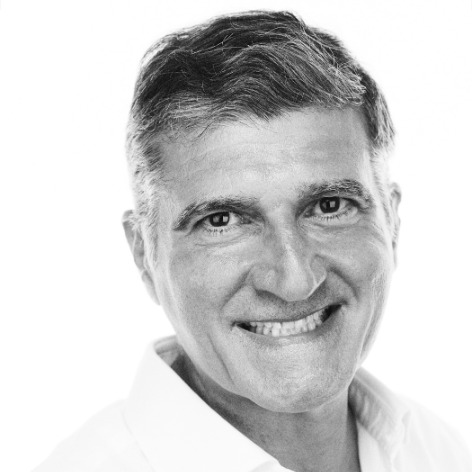 Associate Professor
SSD
MED/09 - INTERNAL MEDICINE
Competition sector
06/B1 - INTERNAL MEDICINE
Research fields and competencies
Teaching - Programme courses
A.Y. 2019/2020
Postgraduate Schools - Medicine, Healthcare, Dental Medicine
Research
Publications
Underdiagnosis and undertreatment of osteoporotic patients admitted in internal medicine wards in Italy between 2010 and 2016 (the REPOSI Register) / J. Pepe, P. Agosti, C. Cipriani, M. Tettamanti, A. Nobili, L. Colangelo, R. Santori, M. Cilli, S. Minisola, P.M. Mannucci, A. Pietrangelo, F. Perticone, F. Violi, G.R. Corazza, S. Corrao, A. Marengoni, F. Salerno, M. Cesari, L. Pasina, C.F.L. Cortesi, G. Miglio, I. Ardoino, A. Novella, D. Prisco, E. Silvestri, G. Emmi, A. Bettiol, I. Mattioli, G. Biolo, M. Zanetti, G. Bartelloni, M. Vanoli, G. Grignani, E.A. Pulixi, G. Lupattelli, V. Bianconi, R. Alcidi, D. Girelli, F. Busti, G. Marchi, M. Barbagallo, L. Dominguez, V. Beneduce, F. Cacioppo, S. Corrao, G. Natoli, S. Mularo, M. Raspanti, M. Zoli, M.L. Matacena, G. Orio, E. Magnolfi, G. Serafini, A. Simili, G. Palasciano, M.E. Modeo, C. Di Gennaro, M.D. Cappellini, G. Fabio, M.M. De Amicis, G. De Luca, N. Scaramellini, M. Cesari, P.D. Rossi, S. Damanti, M. Clerici, S. Leoni, A.D. Di Mauro, A. Di Sabatino, E. Miceli, M.V. Lenti, M. Pisati, C.C. Dominioni, R. Pontremoli, V. Beccati, G. Nobili, G. Leoncini, L. Anastasio, M. Carbone, F. Cipollone, M.T. Guagnano, I. Rossi, G. Mancuso, D. Calipari, M. Bartone, G. Delitala, M. Berria, A. Delitala, M. Muscaritoli, A. Molfino, E. Petrillo, A. Giorgi, C. Gracin, G. Zuccala, G. D'Aurizio, G. Romanelli, A. Marengoni, A. Volpini, D. Lucente, A. Picardi, U.V. Gentilucci, P. Gallo, G. Bellelli, M. Corsi, C. Antonucci, C. Sidoli, G. Principato, F. Arturi, E. Succurro, B. Tassone, F. Giofre, M.G. Serra, M.A. Bleve, A. Brucato, T. De Falco, F. Fabris, I. Bertozzi, G. Bogoni, M.V. Rabuini, T. Prandini, R. Manfredini, F. Fabbian, B. Boari, A. De Giorgi, R. Tiseo, G. Paolisso, M.R. Rizzo, C. Catalano, C. Borghi, E. Strocchi, E. Ianniello, M. Soldati, S. Schiavone, A. Bragagni, C. Sabba, F.S. Vella, P. Suppressa, G.M. De Vincenzo, A. Comitangelo, E. Amoruso, C. Custodero, L. Fenoglio, A. Falcetta, A.L. Fracanzani, S. Tiraboschi, A. Cespiati, G. Oberti, G. Sigon, F. Peyvandi, R. Rossio, G. Colombo, V. Monzani, V. Savojardo, G. Ceriani, F. Salerno, G. Pallini, F. Montecucco, L. Ottonello, L. Caserza, G. Vischi, N.L. Liberato, T. Tognin, F. Purrello, A. Di Pino, S. Piro, R. Rozzini, L. Falanga, M.S. Pisciotta, F.B. Bellucci, S. Buffelli, G. Montrucchio, P. Peasso, E. Favale, C. Poletto, C. Margaria, M. Sanino, L. Perri, L. Guasti, L. Castiglioni, A. Maresca, A. Squizzato, L. Campiotti, A. Grossi, R.D. Diprizio, M. Bertolotti, C. Mussi, G. Lancellotti, M.V. Libbra, M. Galassi, Y. Grassi, A. Greco, A. Sciacqua, M. Perticone, R. Battaglia, R. Maio, V. Stanghellini, E. Ruggeri, S. del Vecchio, A. Salvi, R. Leonardi, G. Damiani, W. Capeci, M. Mattioli, G.P. Martino, L. Biondi, P. Pettinari, R. Ghio, A.D. Col, G. Labbadia, A. Afeltra, B. Marigliano, M.E. Pipita, P. Castellino, L. Zanoli, A. Gennaro, A. Gaudio, V. Saracco, M. Fogliati, C. Bussolino, F. Mete, M. Gino, C. Vigorito, A. Cittadini, G. Moreo, S. Prolo, G. Pina, A. Ballestrero, F. Ferrando, R. Gonella, D. Cerminara, S. Berra, S. Dassi, M.C. Nava, B. Graziella, S. Baldassarre, S. Fragapani, G. Gruden, G. Galanti, G. Mascherini, C. Petri, L. Stefani, M. Girino, V. Piccinelli, F. Nasso, V. Gioffre, M. Pasquale, L. Sechi, C. Catena, G. Colussi, A. Cavarape, A. Da Porto, N. Passariello, L. Rinaldi, F. Berti, G. Famularo, P. Tarsitani, R. Castello, M. Pasino, G.P. Ceda, M.G. Maggio, S. Morganti, A. Artoni, M. Grossi, S. Del Giacco, D. Firinu, G. Costanzo, G. Argiolas, G. Montalto, A. Licata, F.A. Montalto, F. Corica, G. Basile, A. Catalano, F. Bellone, C. Principato, L. Malatino, B. Stancanelli, V. Terranova, S. Di Marca, R. Di Quattro, L. La Malfa, R. Caruso, P. Mecocci, C. Ruggiero, V. Boccardi, T. Meschi, A. Ticinesi, A. Nouvenne, P. Minuz, L. Fondrieschi, G.N. Imperiale, M. Pirisi, G.P. Fra, D. Sola, M. Bellan, M. Porta, P. Riva, R. Quadri, E. Larovere, M. Novelli, G. Scanzi, C. Mengoli, S. Provini, L. Ricevuti, E. Simeone, R. Scurti, F. Tolloso, R. Tarquini, A. Valoriani, S. Dolenti, G. Vannini, R. Volpi, P. Bocchi, A. Vignali, S. Harari, C. Lonati, F. Napoli, I. Aiello, R. Landolfi, M. Montalto, A. Mirijello, F. Purrello, A. Di Pino, S. Ghidoni, T. Salvatore, L. Monaco, C. Ricozzi, A. Pilotto, I. Indiano, F. Gandolfo. - In: ENDOCRINE. - ISSN 1355-008X. - (2021). [Epub ahead of print]

COVID-19 spread: The Italian case / S. Harari, M. Vitacca. - In: RESPIRATORY MEDICINE. - ISSN 1745-0454. - 78(2020 Nov).

Drivers of within-host genetic diversity in acute infections of viruses / M. Gelbart, S. Harari, Y. Ben-Ari, T. Kustin, D. Wolf, M. Mandelboim, O. Mor, P.S. Pennings, A. Stern. - In: PLOS PATHOGENS. - ISSN 1553-7366. - 16:11(2020 Nov).

Radiological diagnosis of fibrosing interstitial lung diseases: innovations and controversies / E. Carlicchi, S. Harari, A. Caminati, P. Fughelli, M. Zompatori. - In: INTERNATIONAL JOURNAL OF TUBERCULOSIS AND LUNG DISEASE. - ISSN 1027-3719. - 24:11(2020 Nov 01), pp. 1156-1164.

Early left atrial dysfunction in idiopathic pulmonary fibrosis patients without chronic right heart failure / A. Sonaglioni, A. Caminati, R. Lipsi, G.L. Nicolosi, M. Lombardo, C. Anza, S. Harari. - In: THE INTERNATIONAL JOURNAL OF CARDIOVASCULAR IMAGING. - ISSN 1569-5794. - 36:9(2020 Sep), pp. 1711-1723.