Fustinoni Silvia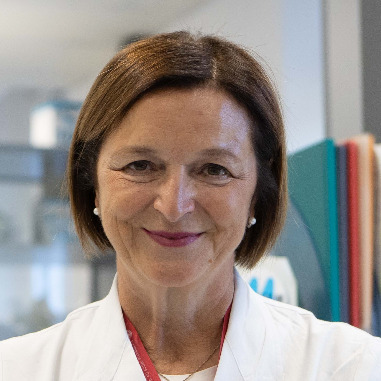 Tenured Associate Professor
SSD
MED/44 - OCCUPATIONAL MEDICINE
Competition sector
06/M2 - FORENSIC AND OCCUPATIONAL MEDICINE
Research fields and competencies
Head of Interdepartmental Study Programme
Teaching - Programme courses
A.Y. 2019/2020
Postgraduate Schools - Medicine, Healthcare, Dental Medicine
A.Y. 2018/2019
Postgraduate Schools - Medicine, Healthcare, Dental Medicine
Research
Publications
Laboratory diagnosis of porphyria / E. Di Pierro, M. De Canio, R. Mercadante, M. Savino, F. Granata, D. Tavazzi, A.M. Nicolli, A. Trevisan, S. Marchini, S. Fustinoni. - In: DIAGNOSTICS. - ISSN 2075-4418. - 11:8(2021 Jul 26), pp. 1343.1-1343.24. [10.3390/diagnostics11081343]

Plasma metabolomic profiling in 1391 subjects with overweight and obesity from the sphere study / G. Frigerio, C. Favero, D. Savino, R. Mercadante, B. Albetti, L. Dioni, L. Vigna, V. Bollati, A.C. Pesatori, S. Fustinoni. - In: METABOLITES. - ISSN 2218-1989. - 11:4(2021 Mar 24).

Alternative Pathway Involvement in Protoporphyria Patients Related to Sun Exposure / F. Granata, L. Duca, V. Brancaleoni, S. Fustinoni, G. De Luca, I. Motta, G. Graziadei, E. Di Pierro. - In: FRONTIERS IN IMMUNOLOGY. - ISSN 1664-3224. - 12(2021 Feb 16).

Hyperandrogenism by Liquid Chromatography Tandem Mass Spectrometry in PCOS: Focus on Testosterone and Androstenedione / G. Grassi, E. Polledri, S. Fustinoni, I. Chiodini, F. Ceriotti, S. D'Agostino, F. Filippi, E. Somigliana, G. Mantovani, M. Arosio, V. Morelli. - In: JOURNAL OF CLINICAL MEDICINE. - ISSN 2077-0383. - 10:1(2021), pp. 119.1-119.9.

Environmental and biological monitoring of personal exposure to air pollutants of adult people living in a metropolitan area / A. Cattaneo, L. Campo, S. Iodice, A. Spinazze, L. Olgiati, F. Borghi, E. Polledri, L. Angelici, D.M. Cavallo, S. Fustinoni, V. Bollati. - In: SCIENCE OF THE TOTAL ENVIRONMENT. - ISSN 0048-9697. - 767(2021), pp. 144916.1-144916.10.