Fustinoni Silvia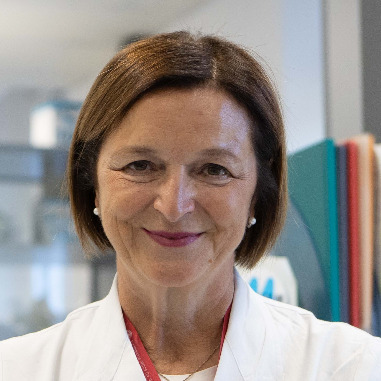 Tenured Associate Professor
SSD
MED/44 - OCCUPATIONAL MEDICINE
Competition sector
06/M2 - FORENSIC AND OCCUPATIONAL MEDICINE
Research fields and competencies
Head of Interdepartmental Study Programme
Teaching - Programme courses
A.Y. 2019/2020
Postgraduate Schools - Medicine, Healthcare, Dental Medicine
A.y. 2018/2019
Postgraduate Schools - Medicine, Healthcare, Dental Medicine
Research
Publications
Hyperandrogenism by Liquid Chromatography Tandem Mass Spectrometry in PCOS: Focus on Testosterone and Androstenedione / G. Grassi, E. Polledri, S. Fustinoni, I. Chiodini, F. Ceriotti, S. D'Agostino, F. Filippi, E. Somigliana, G. Mantovani, M. Arosio, V. Morelli. - In: JOURNAL OF CLINICAL MEDICINE. - ISSN 2077-0383. - 10:1(2021), pp. 119.1-119.9.

Oral Vitamin D supplementation impacts gene expression in granulosa cells in women undergoing IVF / S. Makieva, M. Reschini, S. Ferrari, F. Bonesi, E. Polledri, S. Fustinoni, L. Restelli, V. Sarais, E. Somigliana, P. Viganò. - In: HUMAN REPRODUCTION. - ISSN 0268-1161. - (2020 Dec 11). [Epub ahead of print]

A liquid chromatography tandem mass spectrometry method to assess 41 pesticides in human hair / E. Polledri, R. Mercadante, S. Fustinoni. - In: JOURNAL OF CHROMATOGRAPHY. B. - ISSN 1570-0232. - 1159(2020 Nov 30).

Clinical and molecular epidemiology of erythropoietic protoporphyria in Italy / P. Ventura, V. Brancaleoni, E. Di Pierro, G. Graziadei, A. Macrì, C. Carmine Guida, A. Nicolli, M.T. Rossi, F. Granata, V. Fiorentino, S. Fustinoni, R. Sala, P.C. Pinton, A. Trevisan, S. Marchini, C. Cuoghi, M. Marcacci, E. Corradini, F. Sorge, C. Aurizi, M.G. Savino, M.D. Cappellini, A. Pietrangelo. - In: EUROPEAN JOURNAL OF DERMATOLOGY. - ISSN 1167-1122. - 30:5(2020 Oct), pp. 532-540.

Urinary biomonitoring of subjects with different smoking habits. Part II: an untargeted metabolomic approach and the comparison with the targeted measurement of mercapturic acids / G. Frigerio, R. Mercadante, L. Campo, E. Polledri, L. Boniardi, L. Olgiati, P. Missineo, W.J. Nash, W.B. Dunn, S. Fustinoni. - In: TOXICOLOGY LETTERS. - ISSN 0378-4274. - 329(2020 Sep), pp. 56-66.