Pierce Simon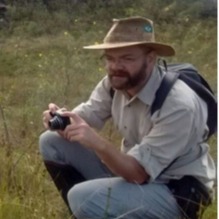 Associate Professor
SSD
BIO/03 - ENVIRONMENTAL AND APPLIED BOTANY
Competition sector
05/A1 - BOTANY
Research fields and competencies
Teaching - Programme courses
Research
Publications
Population reinforcement of European terrestrial orchids / S. Pierce. ((Intervento presentato al convegno Experiences in terrestrial orchid translocation tenutosi a (online webinar) nel 2021.

IDPlanT : The Italian Database of Plant Translocation / T. Abeli, M. D'Agostino, S. Orsenigo, F. Bartolucci, R. Accogli, G.A. Rocchetti, C. Alessandrelli, A. Amadori, F. Amato, C. Angiolini, S. Assini, G. Bacchetta, E. Banfi, I. Bonini, A. Bonito, M.L. Borettini, L. Brancaleoni, G. Brusa, F. Buldrini, F. Carruggio, A. Carta, P. Castagnini, B.E.L. Cerabolini, R.M. Ceriani, G. Ciaschetti, S. Citterio, U. Clementi, D. Cogoni, A. Congiu, F. Conti, M.F. Crescente, R. Crosti, A. Cuena, M. D'Antraccoli, D. Dallai, R. De Andreis, A. Deidda, C. Dessì, M. De Vitis, V. Di Cecco, M. Di Cecco, A. Di Giustino, L. Di Martino, G. Di Noto, G. Domina, G. Fabrini, E. Farris, R. Fiorentin, B. Foggi, L. Forte, G. Galasso, G. Garfì, C. Gentile, R. Gentili, A. Geraci, R. Gerdol, G. Gheza, G. Giusso del Galdo, L. Gratani, G. La Placa, M. Landi, T. Loi, A. Luzzaro, A. Maccioni, C. Magnani, S. Magrini, F. Mantino, M.G. Mariotti, V. Martinelli, S. Mastrullo, P. Medagli, L. Minuto, D. Nonis, M.E. Palumbo, L. Paoli, S. Pasta, L. Peruzzi, S. Pierce, M.S. Pinna, F. Rainini, S. Ravera, G. Rossi, N. Sanna, C. Santini, S. Sau, A. Schettino, R. Schicchi, S. Sciandrello, E. Sgarbi, A. Silvestre Gristina, A. Troia, L. Varone, M. Villa, E. Zappa, G. Fenu. - In: PLANT BIOSYSTEMS. - ISSN 1126-3504. - (2021 Sep 27). [Epub ahead of print] [10.1080/11263504.2021.1985004]

Role of environmental filtering and functional traits for species coexistence in a harsh tropical montane ecosystem / L.B.S. Tameirão, D. Caminha-Paiva, D. Negreiros, M.D.D.M. Veloso, R.L.L. Berbara, L. Eduardo Dias, S. Pierce, G. Wilson Fernandes. - In: BIOLOGICAL JOURNAL OF THE LINNEAN SOCIETY. - ISSN 0024-4066. - 133:2(2021 Jun 01), pp. 546-560. [10.1093/biolinnean/blaa181]

The association of leaf sulfur content with the leaf economics spectrum and plant adaptive strategies / M. Dalle Fratte, S. Pierce, M. Zanzottera, B.E.L. Cerabolini. - In: FUNCTIONAL PLANT BIOLOGY. - ISSN 1445-4408. - 48:9(2021 May 25), pp. 924-935. [10.1071/FP20396]

What is the minimum viable population size for rare plant species? / S. Pierce. ((Intervento presentato al convegno Botanica Sudalpina tenutosi a Lugano nel 2021.