Arioli Stefania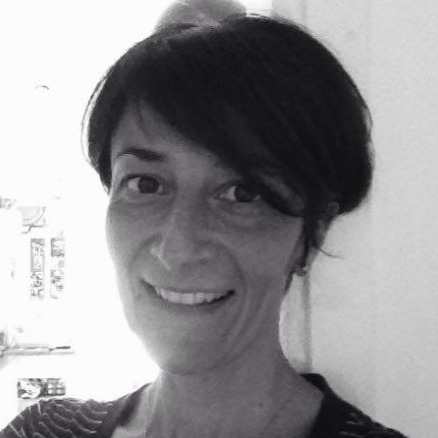 Associate Professor
SSD
AGR/16 - AGRICULTURAL MICROBIOLOGY
Competition sector
07/I1 - AGRICULTURAL MICROBIOLOGY
Research fields and competencies
Teaching - Programme courses
A.Y. 2020/2021
A.Y. 2019/2020
Research
Publications
Gut microbiota condition the therapeutic efficacy of trastuzumab in HER2-positive breast cancer / M. Di Modica, G. Gargari, V. Regondi, A. Bonizzi, S. Arioli, B. Belmonte, L. De Cecco, E. Fasano, F. Bianchi, A. Bertolotti, C. Tripodo, L. Villani, F. Corsi, S. Guglielmetti, A. Balsari, T. Triulzi, E. Tagliabue. - In: CANCER RESEARCH. - ISSN 0008-5472. - 81:8(2021), pp. 2195-2206.

Streptococcus thermophilus : to survive, or not to survive the gastrointestinal tract, that is the question! / A. Martinovic, R. Cocuzzi, S. Arioli, D. Mora. - In: NUTRIENTS. - ISSN 2072-6643. - 12:8(2020 Jul), pp. 2175.1-2175.13.

Effect of oral consumption of capsules containing Lactobacillus paracasei LPC-S01 on the vaginal microbiota of healthy adult women: a randomized, placebo-controlled, double-blind crossover study / R. Koirala, G. Gargari, S. Arioli, V. Taverniti, W. Fiore, E. Grossi, G.M. Anelli, I. Cetin, S. Guglielmetti. - In: FEMS MICROBIOLOGY ECOLOGY. - ISSN 1574-6941. - 96:6(2020 Jun 01).

Structural requirements of benzofuran derivatives dehydro-δ-and dehydro-ε-viniferin for antimicrobial activity against the foodborne pathogen listeria monocytogenes / G. Catinella, L.M. Mattio, L. Musso, S. Arioli, D. Mora, G.L. Beretta, N. Zaffaroni, A. Pinto, S. Dallavalle. - In: INTERNATIONAL JOURNAL OF MOLECULAR SCIENCES. - ISSN 1661-6596. - 21:6(2020 Mar), pp. 2168.1-2168.10.

Endogenous murine microbiota member Faecalibaculum rodentium and its human homologue protect from intestinal tumour growth / E. Zagato, C. Pozzi, A. Bertocchi, T. Schioppa, F. Saccheri, S. Guglietta, B. Fosso, L. Melocchi, G. Nizzoli, J. Troisi, M. Marzano, B. Oresta, I. Spadoni, K. Atarashi, S. Carloni, S. Arioli, G. Fornasa, F. Asnicar, N. Segata, S. Guglielmetti, K. Honda, G. Pesole, W. Vermi, G. Penna, M. Rescigno. - In: NATURE MICROBIOLOGY. - ISSN 2058-5276. - 5:3(2020 Mar), pp. 511-524.