Farris Stefano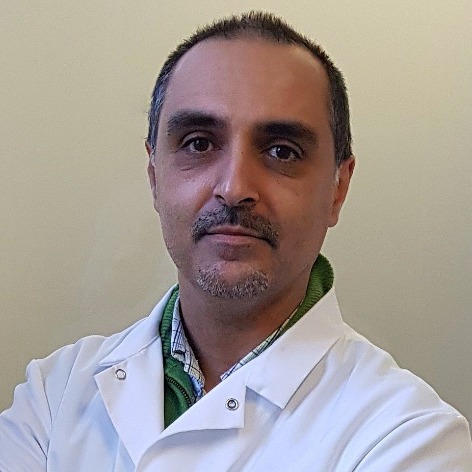 Full professor
SSD
AGR/15 - FOOD SCIENCE AND TECHNOLOGY
Competition sector
07/F1 - FOOD SCIENCE AND TECHNOLOGY
Research fields and competencies
Office
Office (Building 21040 - entrance below the metallic staircase to Aula 4 - ground floor)
Teaching - Programme courses
A.Y. 2020/2021
A.Y. 2019/2020
A.Y. 2018/2019
Research
Publications
Influence of Two Innovative Packaging Materials on Quality Parameters and Aromatic Fingerprint of Extra-Virgin Olive Oils / S. Farris, S. Buratti, S. Benedetti, C. Rovera, E. Casiraghi, C. Alamprese. - In: FOODS. - ISSN 2304-8158. - 10:5(2021 Apr 23), pp. 929.1-929.13.

From cheese whey permeate to Sakacin‑A/bacterial cellulose nanocrystal conjugates for antimicrobial food packaging applications : a circular economy case study / M. Rollini, A. Musatti, D. Cavicchioli, D. Bussini, S. Farris, C. Rovera, D. Romano, S. De Benedetti, A. Barbiroli. - In: SCIENTIFIC REPORTS. - ISSN 2045-2322. - 10(2020 Dec 07), pp. 21358.1-21358.14.

Water vapor barrier properties of wheat gluten/silica hybrid coatings on paperboard for food packaging applications / C. Rovera, H. Ture, M.S. Hedenqvist, S. Farris. - In: FOOD PACKAGING AND SHELF LIFE. - ISSN 2214-2894. - 26(2020 Dec). [Epub ahead of print]

Preparation of cinnamon essential oil emulsion by bacterial cellulose nanocrystals and fish gelatin / M.S. Razavi, A. Golmohammadi, A. Nematollahzadeh, F. Fiori, C. Rovera, S. Farris. - In: FOOD HYDROCOLLOIDS. - ISSN 0268-005X. - 109(2020 Dec).

Freestanding α-zirconium phosphate based nacre-like composite films cast from water / A. Smith, C. Wan, Figiel, S. Farris, T. McNally. - In: COMPOSITES SCIENCE AND TECHNOLOGY. - ISSN 0266-3538. - 200(2020 Nov 10).