Farris Stefano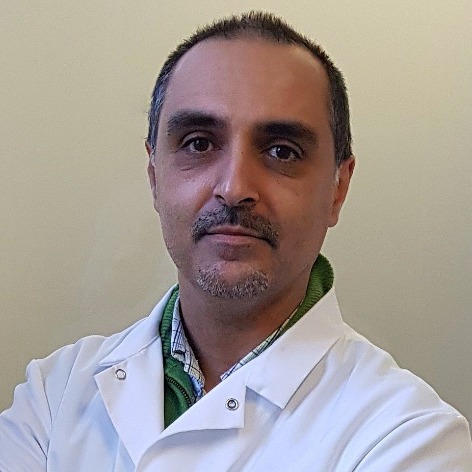 Associate Professor
SSD
AGR/15 - FOOD SCIENCE AND TECHNOLOGY
Competition sector
07/F1 - FOOD SCIENCE AND TECHNOLOGY
Research fields and competencies
Office
Office (Building 21040 - entrance below the metallic staircase to Aula 4 - ground floor)
Publications
Enzymatic Hydrolysis of Bacterial Cellulose for the Production of Nanocrystals for the Food Packaging Industry / C. Rovera, F. Fiori, S. Trabattoni, D. Romano, S. Farris. - In: NANOMATERIALS. - ISSN 2079-4991. - 10:4(2020 Apr 11), pp. 735.1-735.11.

Nano-inspired oxygen barrier coatings for food packaging applications : An overview / C. Rovera, M. Ghaani, S. Farris. - In: TRENDS IN FOOD SCIENCE & TECHNOLOGY. - ISSN 0924-2244. - 97(2020 Mar), pp. 210-220.

Gas Barrier Polymer Nanocomposite Films Prepared by Graphene Oxide Encapsulated Polystyrene Microparticles / S.M.J. Merritt, A.M. Wemyss, S. Farris, S. Patole, G. Patias, D.M. Haddleton, B. Shollock, C. Wan. - In: ACS APPLIED POLYMER MATERIALS. - ISSN 2637-6105. - 2:2(2020), pp. 725-731.

From Cheese Whey Permeate To An Anti-Listeria Food Packaging Device: Bacterial Cellulose Nanocrystals/Sakacin-A Conjugates (Nanosak) / A. Barbiroli, D. Bussini, S. De Benedetti, V. De Vitis, S. Farris, R. Gavara, P. Hernandez Munoz, L. Higueras, C. Mapelli, P. Motta, A. Musatti, D. Romano, C. Rovera, M. Rollini. ((Intervento presentato al 9. convegno SLIM Shelf Life International Meeting : June, 17th - 20th tenutosi a Napoli nel 2019.

Development of flexible antimicrobial zein coatings with essential oils for the inhibition of critical pathogens on the surface of whole fruits : test of coatings on inoculated melons / D. Boyacı, G. Iorio, G.S. Sozbilen, D. Alkan, S. Trabattoni, F. Pucillo, S. Farris, A. Yemenicioğlu. - In: FOOD PACKAGING AND SHELF LIFE. - ISSN 2214-2894. - 20(2019 Jun), pp. 100316.1-100316.10.