Vaccari Thomas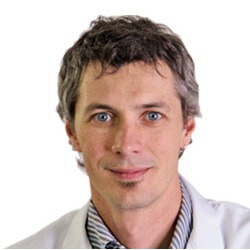 Associate Professor
SSD
BIO/13 - EXPERIMENTAL BIOLOGY
Competition sector
05/F1 - EXPERIMENTAL BIOLOGY
Research fields and competencies
Publications
Molecules capable to induce neuroprotection via lysophagy activation / P. Rusmini, K. Cortese, V. Crippa, R.M. CRISTOFANI, M. Cicardi, V. Ferrari, B. Tedesco, E. Casarotto, M. Chierichetti, E. Messi, M. Piccolella, M. Galbiati, M. Basso, M. Garrè, E. Elena Morelli, T. Vaccari, A. Poletti. ((Intervento presentato al 23. convegno Biennial Meeting of the European Society of Neurochemistry, Conference on Molecular Mechanisms of Regulation in the Nervous System tenutosi a Milano nel 2019.

The ubiquitin ligase Hecw controls oogenesis and neuronal homeostasis by promoting the liquid state of ribonucleoprotein particles / V. Fajner, F. Giavazzi, S. Sala, A. Oldani, E. Martini, F. Napoletano, D. Parazzoli, R. Cerbino, E. Maspero, T. Vaccari, S.L.A. Polo. - (2020 Jul).

V-ATPase controls tumor growth and autophagy in a Drosophila model of gliomagenesis / M. Formica, A.M. Storaci, I. Bertolini, V. Vaira, T. Vaccari. - (2020 Jul).

Modulating eIF6 levels unveils the role of translation in ecdysone biosynthesis during Drosophila development / A. Russo, G. Gatti, R. Alfieri, E. Pesce, K. Soanes, S. Ricciardi, M. Mancino, C. Cheroni, T. Vaccari, S. Biffo, P. Calamita. - In: DEVELOPMENTAL BIOLOGY. - ISSN 0012-1606. - 445:1(2019 Nov), pp. 100-111.

The Cornelia de Lange Syndrome-associated factor NIPBL interacts with BRD4 ET domain for transcription control of a common set of genes / N. Luna-Peláez, R. March-Díaz, M. Ceballos-Chávez, J.A. Guerrero-Martínez, P. Grazioli, P. García-Gutiérrez, T. Vaccari, V. Massa, J.C. Reyes, M. García-Domínguez. - In: CELL DEATH & DISEASE. - ISSN 2041-4889. - 10:8(2019 Jul 18), pp. 548.1-548.14.