Borsello Tiziana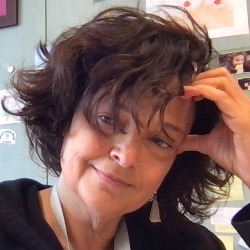 Full professor
SSD
BIO/16 - HUMAN ANATOMY
Competition sector
05/H1 - HUMAN ANATOMY
Research fields and competencies
Teaching - Programme courses
Research
Publications
Neuronal Localization of SENP Proteins with Super Resolution Microscopy / L. Colnaghi, A. Conz, L. Russo, C.A. Musi, L. Fioriti, T. Borsello, M. Salmona. - In: BRAIN SCIENCES. - ISSN 2076-3425. - 10:11(2020 Nov).

JNK3 as Therapeutic Target and Biomarker in Neurodegenerative and Neurodevelopmental Brain Diseases / C.A. Musi, G. Agrò, F. Santarella, E. Iervasi, T. Borsello. - In: CELLS. - ISSN 2073-4409. - 9:10(2020 Sep 28).

JNK signaling activation in the Ube3a maternal deficient mouse model: Its specific inhibition prevents post-synaptic protein-enriched fraction alterations and cognitive deficits in Angelman Syndrome model / C.A. Musi, G. Agrò, L. Buccarello, S. Camuso, T. BORSELLO. - In: NEUROBIOLOGY OF DISEASE. - ISSN 1095-953X. - 140(2020), pp. 104812.1-104812.12.

Deregulated Local Protein Synthesis in the Brain Synaptosomes of a Mouse Model for Alzheimer's Disease / C. Cefaliello, E. Penna, C. Barbato, G. Di Ruberto, M.P. Mollica, G. Trinchese, L. Cigliano, T. Borsello, J.T. Chun, A. Giuditta, C. Perrone-Capano, M.C. Miniaci, M. Crispino. - In: MOLECULAR NEUROBIOLOGY. - ISSN 0893-7648. - (2019). [Epub ahead of print]

The Stress c-Jun N-terminal Kinase Signaling Pathway Activation Correlates with Synaptic Pathology and Presents A Sex Bias in P301L Mouse Model of Tauopathy / L. Buccarello, C. Alice Musi, A. Turati, T. Borsello. - In: NEUROSCIENCE. - ISSN 0306-4522. - 393(2018 Nov 21), pp. 196-205.