Borsello Tiziana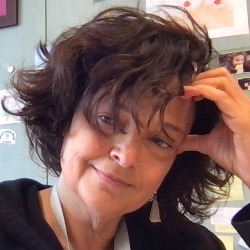 Full professor
SSD
BIO/16 - HUMAN ANATOMY
Competition sector
05/H1 - HUMAN ANATOMY
Research fields and competencies
Teaching - Programme courses
Research
Publications
Common pathways in dementia and diabetic retinopathy : understanding the mechanisms of diabetes-related cognitive decline / K. Little, M. Llorian-Salvador, S. Scullion, C. Hernandez, O. Simo-Servat, A. del Marco, E. Bosma, M. Vargas-Soria, M.J. Carranza-Naval, T. Van Bergen, S. Galbiati, I. Vigano, C.A. Musi, R. Schlingemann, J. Feyen, T. Borsello, G. Zerbini, I. Klaassen, M. Garcia-Alloza, R. Simo, A.W. Stitt. - In: TRENDS IN ENDOCRINOLOGY AND METABOLISM. - ISSN 1043-2760. - 33:1(2022 Jan), pp. 50-71. [10.1016/j.tem.2021.10.008]

JNK signaling provides a novel therapeutic target for Rett syndrome / C.A. Musi, A.M. Castaldo, A.E. Valsecchi, S. Cimini, N. Morello, R. Pizzo, A. Renieri, I. Meloni, M. Bonati, M. Giustetto, T. Borsello. - In: BMC BIOLOGY. - ISSN 1741-7007. - 19:1(2021 Dec 16), pp. 256.1-256.20. [10.1186/s12915-021-01190-2]

c-Jun N-terminal kinase 1 (JNK1) modulates oligodendrocyte progenitor cell architecture, proliferation and myelination / M. Lorenzati, E. Boda, R. Parolisi, M. Bonato, T. Borsello, T. Herdegen, A. Buffo, A. Vercelli. - In: SCIENTIFIC REPORTS. - ISSN 2045-2322. - 11:1(2021 Mar 31), pp. 7264.1-7264.16. [10.1038/s41598-021-86673-6]

Neuronal Localization of SENP Proteins with Super Resolution Microscopy / L. Colnaghi, A. Conz, L. Russo, C.A. Musi, L. Fioriti, T. Borsello, M. Salmona. - In: BRAIN SCIENCES. - ISSN 2076-3425. - 10:11(2020 Nov).

JNK3 as Therapeutic Target and Biomarker in Neurodegenerative and Neurodevelopmental Brain Diseases / C.A. Musi, G. Agrò, F. Santarella, E. Iervasi, T. Borsello. - In: CELLS. - ISSN 2073-4409. - 9:10(2020 Sep 28).