Bollati Valentina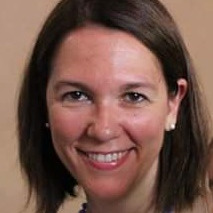 Associate Professor
SSD
MED/44 - OCCUPATIONAL MEDICINE
Competition sector
06/M2 - FORENSIC AND OCCUPATIONAL MEDICINE
Research fields and competencies
Publications
Out-of-hospital cardiac arrests in a large metropolitan area : synergistic effect of exposure to air particulates and high temperature / E. Tobaldini, S. Iodice, R. Bonora, M. Bonzini, A. Brambilla, G. Sesana, V. Bollati, N. Montano. - In: EUROPEAN JOURNAL OF PREVENTIVE CARDIOLOGY. - ISSN 2047-4873. - 27:5(2020 Mar), pp. 513-519.

Understanding the effects of air pollution on neurogenesis and gliogenesis in the growing and adult brain [Recensione] / E. Boda, A.E. Rigamonti, V. Bollati. - In: CURRENT OPINION IN PHARMACOLOGY. - ISSN 1471-4892. - 50(2020 Feb), pp. 61-66.

Nasal Microbiota Modifies the Effects of Particulate Air Pollution on Plasma Extracellular Vesicles / J. Mariani, C. Favero, M. Carugno, L. Pergoli, L. Ferrari, M. Bonzini, A. Cattaneo, A.C. Pesatori, V. Bollati. - In: INTERNATIONAL JOURNAL OF ENVIRONMENTAL RESEARCH AND PUBLIC HEALTH. - ISSN 1660-4601. - 17:2(2020 Jan 17), pp. 611.1-611.12.

The liaison between respiratory failure and high blood pressure: evidence from COVID-19 patients / M. Vicenzi, R. Di Cosola, M. Ruscica, A. Ratti, I. Rota, F. Rota, V. Bollati, S. Aliberti, F. Blasi. - In: EUROPEAN RESPIRATORY JOURNAL. - ISSN 0903-1936. - (2020). [Epub ahead of print]

Inter-generational resemblance of methylation levels at circadian genes and associations with phenology in the barn swallow / N. Saino, B. Albetti, R. Ambrosini, M. Caprioli, A. Costanzo, J. Mariani, M. Parolini, A. Romano, D. Rubolini, G. Formenti, L. Gianfranceschi, V. Bollati. - In: SCIENTIFIC REPORTS. - ISSN 2045-2322. - 9:1(2019 Dec).