Bollati Valentina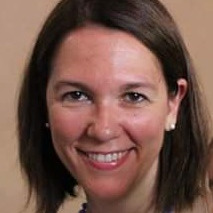 Associate Professor
SSD
MED/44 - OCCUPATIONAL MEDICINE
Competition sector
06/M2 - FORENSIC AND OCCUPATIONAL MEDICINE
Research fields and competencies
Teaching - Programme courses
A.Y. 2019/2020
Postgraduate Schools - Medicine, Healthcare, Dental Medicine
A.Y. 2018/2019
Postgraduate Schools - Medicine, Healthcare, Dental Medicine
Research
Publications
Is in vitro fertilization (IVF) associated with perinatal affective disorders? / E. Capuzzi, A. Caldiroli, V. Ciscato, F. Zanvit, V. Bollati, J. Barkin, M. Clerici, M. Buoli. - In: JOURNAL OF AFFECTIVE DISORDERS. - ISSN 0165-0327. - 277(2020 Dec 01), pp. 271-278.

Serological follow-up of SARS-CoV-2 asymptomatic subjects / M.G. Milani, L. Dioni, C. Favero, L. Cantone, C. Macchi, S. Delbue, M. Bonzini, E. Montomoli, V. Bollati. - In: SCIENTIFIC REPORTS. - ISSN 2045-2322. - 10:1(2020 Nov 18).

The Efficacy of the Mineralcorticoid Receptor Antagonist Canrenone in COVID-19 Patients / M. Vicenzi, M. Ruscica 3, S. Iodice, I. Rota, A. Ratti, R. Di Cosola, A. Corsini, V. Bollati, S. Aliberti, F. Blasi. - In: JOURNAL OF CLINICAL MEDICINE. - ISSN 2077-0383. - 9:9(2020 Sep 11).

Is perinatal major depression affecting obstetrical outcomes? Commentary on "Impact of maternal depression on perinatal outcome in hospitalized women-a prospective study" / M. Buoli, S. Grassi, M. Di Paolo, M. Redaelli, V. Bollati. - In: ARCHIVES OF WOMENS MENTAL HEALTH. - ISSN 1434-1816. - 23:4(2020 Aug), pp. 595-596.

The underworld of depressive symptoms in rheumatic diseases: Overlooked, unrecognized or unperceived? / F. Ingegnoli, T. Schioppo, T. Ubiali, V. Bollati, S. Ostuzzi, M. Buoli, R. Caporali. - In: ANNALS OF THE RHEUMATIC DISEASES. - ISSN 0003-4967. - 79:S1(2020 Jun), pp. AB1192.1886-AB1192.1887. ((Intervento presentato al convegno European League Against Rheumatism tenutosi a Madrid nel 2019.