Ferrante Valentina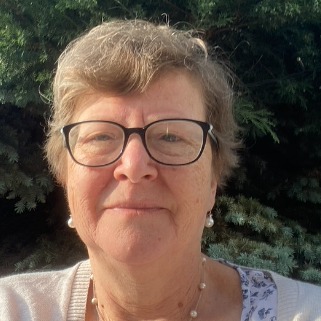 Researcher
SSD
AGR/20 - AQUACULTURE, POULTRY AND RABBIT SCIENCE
Competition sector
07/G1 - ANIMAL SCIENCE AND TECHNOLOGY
Research fields and competencies
Teaching - Programme courses
A.Y. 2021/2022
A.Y. 2020/2021
A.Y. 2018/2019
Research
Publications
Prenatal and Early Postnatal Behavioural Programming in Laying Hens, With Possible Implications for the Development of Injurious Pecking / E.N. De Haas, R.C. Newberry, J. Edgar, A.B. Riber, I. Estevez, V. Ferrante, C.E. Hernandez, J.B. Kjaer, S. Ozkan, I. Dimitrov, T.B. Rodenburg, A.M. Janczak. - In: FRONTIERS IN VETERINARY SCIENCE. - ISSN 2297-1769. - 8(2021 Jul 16), pp. 678500.1-678500.17. [10.3389/fvets.2021.678500]

Environmental sustainability assessment of poultry productions through life cycle approaches : A critical review / M. Costantini, V. Ferrante, M. Guarino, J. Bacenetti. - In: TRENDS IN FOOD SCIENCE & TECHNOLOGY. - ISSN 0924-2244. - 110(2021 Apr), pp. 201-212.

Investigating on the environmental sustainability of animal products: The case of organic eggs / M. Costantini, D. Lovarelli, L. Orsi, A. Ganzaroli, V. Ferrante, P. Febo, M. Guarino, J. Bacenetti. - In: JOURNAL OF CLEANER PRODUCTION. - ISSN 0959-6526. - 274(2020 Nov 20).

Standard Federbio "High Welfare": Conformità per una corretta interpretazione del benessere animale nella normativa sul biologico / D. Bochicchio, A. Pisapia, N. Colombo, C. De Benedictis, V. Ferrante, P. Ferrari, S. Gagliardi, A. Izzolino, S. Menestrina, A. Marcone, R. Pedicone, S. Santini, F. Schiatti, M. Volanti. - (2020 Nov).

Effect of Different Percentage of Camelina sativa Cake in Laying Hens Diet: Performance, Welfare, and Eggshell Quality / S. Lolli, G. Grilli, L. Ferrari, G. Battelli, S. Pozzo, I. Galasso, R. Russo, M. Brasca, R. Reggiani, V. Ferrante. - In: ANIMALS. - ISSN 2076-2615. - 10:8(2020 Aug 11).