Pifferi Valentina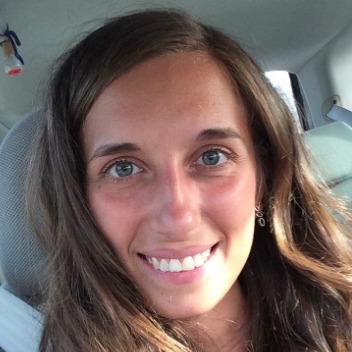 Associate Professor
SSD
CHIM/01 - ANALYTICAL CHEMISTRY
Competition sector
03/A1 - ANALYTICAL CHEMISTRY
Research fields and competencies
Teaching - Programme courses
Research
Publications
Gold nanoparticles modiZed graphene platforms for highly sensitive electrochemical detection of vitamin C in infant food and formulae / F. Bettazzi, C. Ingrosso, P. Severin Sfragano, V. Pifferi, L. Falciola, M. Lucia Curri, I. Palchetti. - In: FOOD CHEMISTRY. - ISSN 1873-7072. - 344(2021 May 15).

Direct measurement and modeling of spontaneous charge migration across anatase–brookite nanoheterojunctions / L. Lo Presti, V. Pifferi, G. Di Liberto, G. Cappelletti, L. Falciola, G. Cerrato, M. Ceotto. - In: JOURNAL OF MATERIALS CHEMISTRY. A. - ISSN 2050-7488. - (2021). [Epub ahead of print]

Electroanalysis of chiral polyphenols catechin and epicatechin: diastereoisomer features on different electrode materials and strategies for enantiomer discrimination / P.R. Mussini, S. Grecchi, L. Falciola, V. Pifferi, N. Centanni, G. Tomboni, L. Santagostini. ((Intervento presentato al 72. convegno Meeting of the International Society of Electrochemistry 29 August-3 September 2021 (in hybrid mode) tenutosi a South Korea (e online) nel 2021.

Engineering of SnO2 – Graphene Oxide Nano-Heterojunctions for Selective Room-temperature Chemical Sensing and Optoelectronic Devices / E. Pargoletti, U.H. Hossain, I. Di Bernardo, H. Chen, T. Tran-Phu, G.L. Chiarello, J. Lipton-Duffin, V. Pifferi, A. Tricoli, G. Cappelletti. - In: ACS APPLIED MATERIALS & INTERFACES. - ISSN 1944-8244. - (2020). [Epub ahead of print]

Voltammetric characterization of gold-based bimetallic (AuPt; AuPd; AuAg) nanoparticles / A. Testolin, V. Pifferi, S. Cattaneo, B. Antonella, E. Claudio, A. Villa, L. Falciola. ((Intervento presentato al convegno GEI : Giornate dell'Elettrochimica Italiana tenutosi a Padova nel 2019.