Savasi Valeria Maria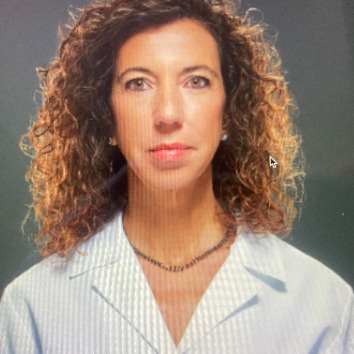 Associate Professor
SSD
MED/40 - OBSTETRICS AND GYNAECOLOGY
Competition sector
06/H1 - OBSTETRICS AND GYNAECOLOGY
Research fields and competencies
Teaching - Programme courses
A.Y. 2019/2020
Postgraduate Schools - Medicine, Healthcare, Dental Medicine
A.y. 2018/2019
Postgraduate Schools - Medicine, Healthcare, Dental Medicine
Research
Publications
The role of obesity and gestational diabetes on placental size and fetal oxygenation / C. Bianchi, E. Taricco, M. Cardellicchio, C. Mandò, M. Massari, M. Savasi Valeria, I. Cetin. - In: PLACENTA. - ISSN 0143-4004. - 103(2021 Jan 01), pp. 59-63.

Analysis of SARS-CoV-2 vertical transmission during pregnancy / C. Fenizia, M. Biasin, I. Cetin, P. Vergani, D. Mileto, A. Spinillo, M.R. Gismondo, F. Perotti, C. Callegari, A. Mancon, S. Cammarata, I. Beretta, M. Nebuloni, D.L. Trabattoni, M.S. Clerici, V.M. Savasi. - In: NATURE COMMUNICATIONS. - ISSN 2041-1723. - 11:1(2020 Dec), pp. 5128.1-5128.10.

Effects of α-lipoic acid and myo-inositol supplementation on the oocyte environment of infertile obese women : a preliminary study / C. Novielli, G.M. Anelli, F. Lisso, A. Marzorati, B. Parrilla, M. Oneta, V.M. Savasi, I. Cetin, C. Mandò. - In: REPRODUCTIVE BIOLOGY. - ISSN 1642-431X. - 20:4(2020 Dec), pp. 541-546.

Performance of an extended triage questionnaire to detect suspected cases of Severe Acute Respiratory Syndrome Coronavirus 2 (SARS-CoV-2) infection in obstetric patients: Experience from two large teaching hospitals in Lombardy, Northern Italy / S. Ornaghi, C. Callegari, R. Milazzo, L.L. Milia, F. Brunetti, C. Lubrano, C. Tasca, S. Livio, V.M. Savasi, I. Cetin, P. Vergani. - In: PLOS ONE. - ISSN 1932-6203. - 15:9(2020 Sep 15).

Multiple micronutrients and docosahexaenoic acid supplementation during pregnancy : A randomized controlled study / M. Massari, C. Novielli, C. Mandò, S. Di Francesco, M. Della Porta, R. Cazzola, M. Panteghini, V. Savasi, S. Maggini, E. Schaefer, I. Cetin. - In: NUTRIENTS. - ISSN 2072-6643. - 12:8(2020 Aug 13), pp. 2432.1-2432.16.