The history of the Faculty of Veterinary Medicine
The history of the Faculty of Veterinary Medicine
Our Faculty is one of the oldest schools dedicated to the study of animal diseases and breeding. The Faculty of Veterinary Medicine was founded in 1791 under the name of "Scuola Veterinaria Minore", for training a special category of farriers who were able to perform small surgical operations and to treat the most common horse, cattle and sheep diseases.
In 1805 the School was completely reformed at the behest of Napoleon and the study programme extended to three years. Under the Austrian government, the School was reorganized based on the Viennese model, and trained various professional categories: farriers, horse doctors, municipal veterinarians, animal physicians. In 1858 a single Veterinary diploma was launched, with a three-year study programme.
After 1860 the School came under the Ministry of Education of the Kingdom of Italy, and granted the title of "Doctor of Veterinary Medicine". In 1927 the School moved to Via Celoria in Milan, which was then in the countryside, to be closer to the agricultural environment. In 1932 the School became the Faculty of Veterinary Medicine of the University of Milan.
In 2018 the Faculty moved from Milan to Lodi.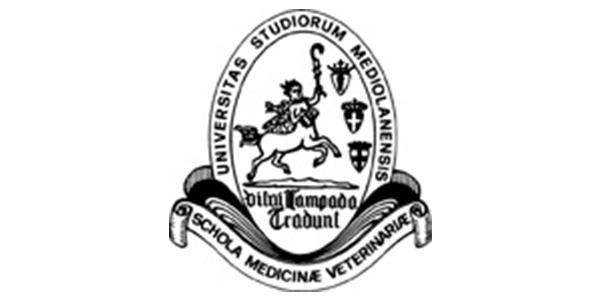 The Faculty banner shows Chiron, whose name means "with good hand skills", and the Latin inscription "vitae lampada tradunt".