Libraries
The Library of the San Paolo Hospital Teaching Centre has reopened
Brighter spaces, desks equipped with electrical and network sockets, additional self-checkout services – these are the new features of the San Paolo Library, which reopened in November after major renovations.
The new library, which now includes the Dentistry library collection, is open Monday to Friday, from 8.30 am to 7.30 pm.
Reserve your seat in the reading rooms online or from the app LezioniUnimi.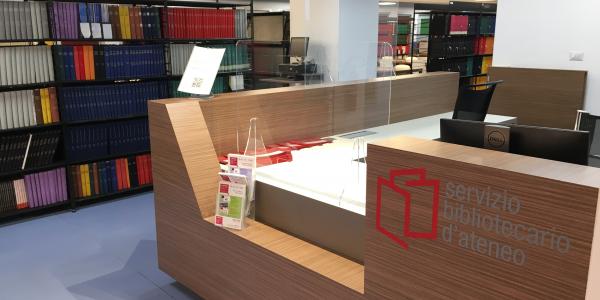 The University Library Service (Servizio bibliotecario d'Ateneo, SBA) comprises 17 libraries, each of them specialized in one of the areas of teaching and research at the University of Milan. They provide access to 1,800,000 printed books and 26,000 journals. In addition, the Digital Library gives access to 520,000 ebooks, 70,000 ejournals and about 200 databases.
Users can access this rich collection of books and documents through Minerva, the University catalogue, a search engine that allows you to query all collections and access electronic resources.
Through the personal area of Minerva, readers can send loan requests, reserve books that are currently out on loan and request renewals.
The Library Service also gives access to rich documentary Archives pertaining to personalities and institutions from the world of academia, culture and publishing, as well as the University's historical archive.
Besides providing equipped rooms where users can study, find journals and borrow books for their exams and research, the University libraries offer assistance and bibliographic information services. Librarians can help you find what you are looking for: you can also contact them from home through the online service "Ask a librarian".
Libraries also organize training sessions on web searching and on the use of online catalogues, databases, ebooks and ejournals in the Digital library.
The University Library Service
Consult the libraries list