Agricultural and Food Sciences @ LaStatale
Agricultural and Food Sciences @ LaStatale
Since 1935 Milan University's Faculty of Agricultural and Food Sciences has focused on educational and scientific aspects of links among agriculture, food and the environment, actively participating in the development of the regional and national agricultural-food system.
The only one of its kind in Lombardy, the Faculty of Agricultural and Food Sciences is also the largest in Italy. Its scientific and educational activities stem from the contribution and collaboration among three different departments:
Agricultural and Environmental Sciences: Production, Landscape, Agroenergy

Food, Environmental and Nutritional Sciences

Environmental Science and Policy.
The Faculty offers 7 bachelor's programmes and 9 master's programmes, along with 2 doctoral research programmes and numerous postdoctoral programmes.
The large quantity of high quality scientific publications bear witness to the faculty's lively, intense research activity, both basic and applied, which is undertaken within the framework of numerous projects funded by both public and private bodies, including the EU.
Modern laboratories, three University-owned experimental farms and an interesting complex of greenhouses for experimentation and education purposes, enrich the quality of its training programmes. The growing network of agreements provides increasing opportunities for internships and job placement in organizations and companies and for completing periods of study or research abroad.
History
A brief history of the Faculty: from 1774 to the present
Quality Management System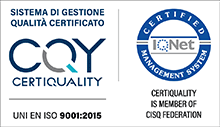 In addition to the University Quality Assurance system, the Department of Agricultural and Environmental Sciences – Production, Landscape, Agroenergy of the University of Milan has adopted a Quality Management System for the study programmes for which it acts as the main department. The system is ISO 9001:2015-certified and integrated with the Self-Assessment, Periodic Evaluation and Accreditation System (AVA) of the Italian National Agency for the Evaluation of University and Research Systems.
The Quality Management System is applied to the design, planning and delivery of Degree programmes in classes L-25, LM-69, LM-73 and of related supports services (guidance, Erasmus, traineeship and thesis, tutoring), with the aim of enhancing satisfaction in the Degree Programmes and continuously improving the educational offering.
Student statistics
Ranking and statistical data
See all the numbers of the University of Milan: international rankings, economic data, students, graduates and employed by study areas.