Sports and leisure activities
Sports and leisure activities
The University Sports Centre – CUS
The University Sports Centre, or CUS, is an amateur sports association that has been promoting and organizing university sporting activities for over 70 years. It allows Milanese university students to play many sports at affordable rates, both in the events managed by the centre, and in affiliated sports facilities.

Register at a CUS point or on the Milan CUS website to participate in sports activities.
Sports activities
Courses: more than 100 courses in over 10 sports facilities.
Milanese University Championships: from late October to early June, the official teams of Milanese universities (plus the Carlo Cattaneo University of Castellanza) compete in 7 sports (men's and women's basketball, women's futsal, men's 11-a-side football, men's and women's volleyball, tennis and rugby sevens). Check out how to join one of the University teams on the CUS website.
National University Championships: these are the National University Olympics, where the official teams of the 49 Italian University Sports Centres compete in more than 20 sports.
Federal Activities: the Milan CUS also has canoe, rowing, rugby, volleyball, tennis, sailing, and skiing federal sections, with high-level athletes.
National and International Tournaments: our University Sports Centre takes part in annual international tournaments across the world (e.g. in Barcelona, Beirut and Paris).
Trips and Camps: our CUS organizes ski day trips. In addition, it participates in CUSI summer and winter camps.
Gyms and Sports Facilities: the CUS directly manages three sports centres – Palacus Idroscalo, Centro Sportivo Giuriati and Centro Sportivo Pro Patria – with fitness gyms and five-a-side football, basketball, tennis and volleyball courts, offering university staff and students compelling membership and rental rates.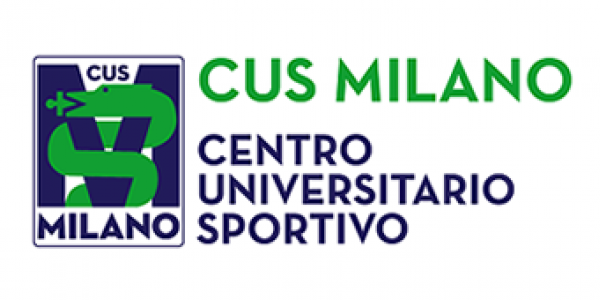 The University Sports Centre – CUS
From October to June, the University Sports Centre organizes a series of sporting events open to all our students and their friends. 
ARCUS – Leisure association
ARCUS Milan is the Leisure and Culture Association of the University of Milan
 
Its focus areas are:
Cultural activities – Ticketing services (theatre, concerts, cinema, musicals, Teatro alla Scala) – Organization and promotion of guided tours of local and national exhibitions and museums – Cultural exchanges with other Italian and European universities.
Sports activities – Skiing – Cross-country skiing – Mountain hiking – Running – 11-a-side football and 5-a-side football – Tennis – Shooting – Bocce and bowling – Sport fishing – Volleyball – Dragon boat – Participation in national university championships promoted by Anciu.
Tourist and recreational activities – Sundry courses – Parties – Promotion of social tourism initiatives – Daily social outings.
Sundry services – Agreements – Ticket office for amusement and cultural parks for kids.
University Theatre Company.

Arcus initiatives target:
all university employees and their families
doctoral students
research fellows
post-graduate students
contract teachers and researchers