The University of Milan in the League of European Research Universities
The University of Milan in the League of European Research Universities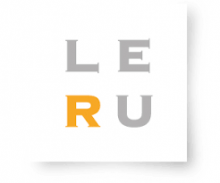 The University of Milan is a founder and the only Italian member of the prestigious League of European Research Universities (LERU).
Founded in 2002 as a partnership between 12 leading European universities, the League subsequently expanded to include 23 multidisciplinary universities, based in 12 European countries.
Over the years, the LERU has become a strong promoter of basic research as a key innovation tool contributing to social progress.
The LERU leverages the experience and wide-ranging competences made available by its members to analyse and assess European research policies.
These activities, resulting in the publication of different types of contributions including position and advice papers, notes and press releases, have made the LERU an authoritative voice in the field of European and national research policies.