UNIMI Innova, the innovation hub of the University of Milan
UNIMI Innova, the innovation hub of the University of Milan
UNIMI Innova is the innovation hub of the University of Milan. It identifies and gathers innovation experiences fuelled by knowledge in multiple academic fields.
UNIMI Innova is a point of reference for all those who are inspired by innovation and think out of the box vis-a-vis current and future cultural, social and economic challenges.
UNIMI Innova encourages those who work or used to work at the University to share ideas and experiences.
It is also a brand that helps define the specificity of innovation on a multi-disciplinary campus, though it is anything but an abstraction.
UNIMI Innova is at the core of a network of services and offices that support faculty, researchers, students as well as the whole academic community, in order to transform innovative ideas into real opportunities for improving the lives of people.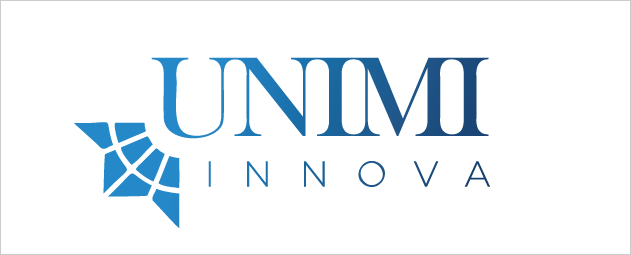 Follow UNIMI Innova on social media