Meetings with companies
The main events dedicated to meetings with companies
The University of Milan fosters ties with companies, organizations and associations through meetings and events organized by COSP, the University Study and Career Guidance Service.
Thanks to these free initiatives, students and recent graduates of the University have the opportunity to get up close and personal with employers and be recruited for jobs or internships.
These are the proposed initiatives:
Job Fair
This is the main yearly event of the University of Milan, offering students and graduates direct contact with the job market, thanks to its orientation meetings and the participation of multiple employers that will present their job and internship opportunities. Orientation meetings will be held online from 25 to 29 September, while the final event will be held in person on Wednesday, 4 October.
On-Campus Recruiting Days
All over the year, the University organizes meetings with recruiting companies, organizations and associations, allowing potential employers to present job and internship opportunities and shortlist candidates on campus.
Off-Campus Recruiting Days
An opportunity to participate in events with recruiting companies or free training and placement off campus.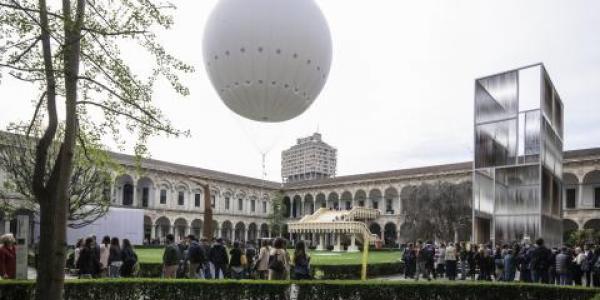 Job Fair
The Job Fair 2023 - La Statale offers students and graduates a chance to get in touch with the participating companies, take part in online orientation meetings from 25 to 29 September, and visit the exhibitors' stands in the University main campus, via Festa del Perdono 7, on Wednesday, 4 October.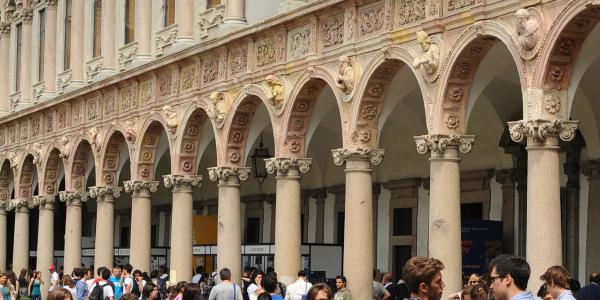 Recruiting Day at the University of Milan
View the calendar of events to check whether there are any opportunities of interest to you and the requirements. Register free of charge by accessing your Unimia personal page and select Jobs and Internships> Guidance > Register for Guidance Meetings.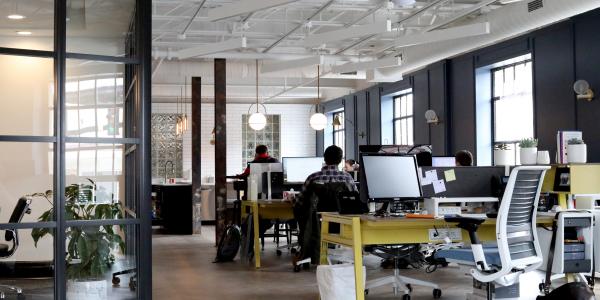 External Events and Recruiting Days
View the events calendar and find out whether there are any of interest to you, the requirements for taking part, and registration procedures.
We work with external consultants and businesses to launch career guidance initiatives only for the purposes of offering free training moments for our students and recent graduates.
No paid services are presented during these events; collaborations in this context are not a solicitation to use paid services outside the University, nor are they aimed at promoting any form of investment or trade.
The University has no liability for or involvement with any subsequent contacts taken by individual students/graduates with consultants and/or businesses for assessing/learning more about external services.