The multidisciplinary profile and international vocation of the Faculty of Political, Economic and Social Sciences (SPES) are the real bonus to its training and the winning hand.
Measuring oneself against a plurality of approaches accustoms graduates to adaptability and flexibility. The training process to which subjects as different as legal, economic, sociological, historical, political, psychological, statistical, mathematical and linguistic studies contribute, each with its own disciplinary corpus and methodological schemes, provides graduates of the Faculty's degree courses with a broad knowledge base, which opens them to change and enables them to fill diverse professional roles and job positions.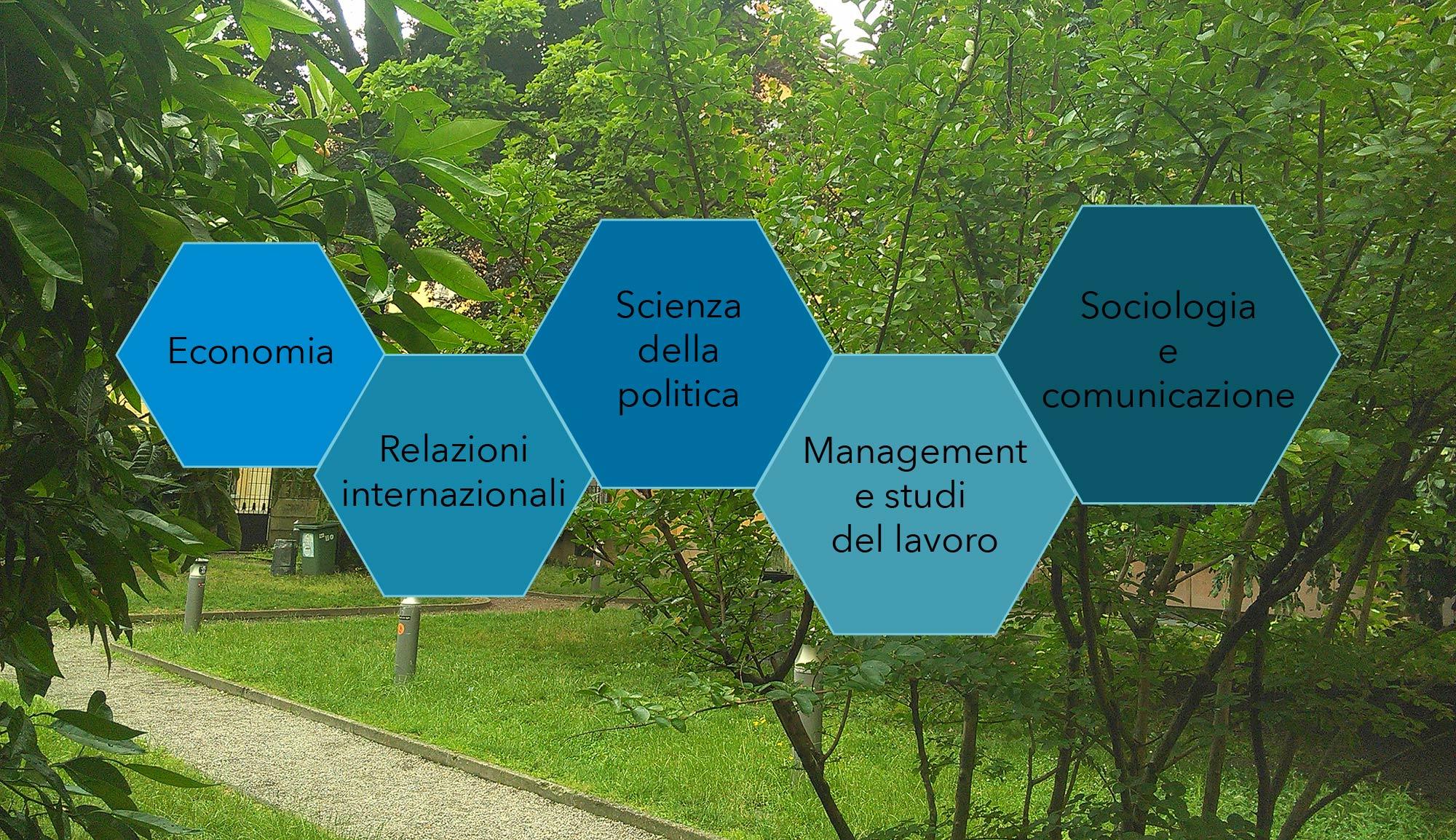 The Departments offer courses and programmes in:
Economics
Political science
International relations
Sociology and communication
Management and work studies
Educational offering a.y. 2020/2021
Faculty events
Le conseguenze della pandemia nelle carceri italiane saranno al centro del webinar, su Teams, promosso dall'Università Statale di Milano in collaborazione con il centro di ricerca Politeia. Le rivolte di detenuti a inizio marzo, le misure di decongestionamento degli istituti penitenziari, le critiche dell'opinione pubblica per le scarcerazioni di alcuni condannati per mafia saranno argomenti di dibattito e riflessione tra sociologi, giuristi e filosofi.
I risultati di misure e attività promosse dall'Università Statale di Milano a favore del benessere psico-fisico sul luogo di lavoro saranno al centro del webinar, su Teams Live, rivolto al personale d'Ateneo. Dall'intervento sull'esperienza della Consigliera di fiducia, si passerà all'esito della valutazione di rischio da stress lavoro correlato e alla rilevazione del grado di soddisfazione. I relatori concluderanno l'incontro rispondendo alle domande dei partecipanti.
Tassi di attualizzazione finanziaria, valutazione del rischio, rendimento sul capitale investito, salari-ombra, l'analisi costi-benefici nel panorama istituzionale saranno alcuni dei temi di approfondimento affrontati da esperti e ricercatori italiani e internazionali nell'ambito della Summer School organizzata dall'Università Statale e il Centre for Industrial Studies di Milano.