The multidisciplinary profile and international vocation of the Faculty of Political, Economic and Social Sciences (SPES) are the real bonus to its training and the winning hand.
Measuring oneself against a plurality of approaches accustoms graduates to adaptability and flexibility. The training process to which subjects as different as legal, economic, sociological, historical, political, psychological, statistical, mathematical and linguistic studies contribute, each with its own disciplinary corpus and methodological schemes, provides graduates of the Faculty's degree courses with a broad knowledge base, which opens them to change and enables them to fill diverse professional roles and job positions.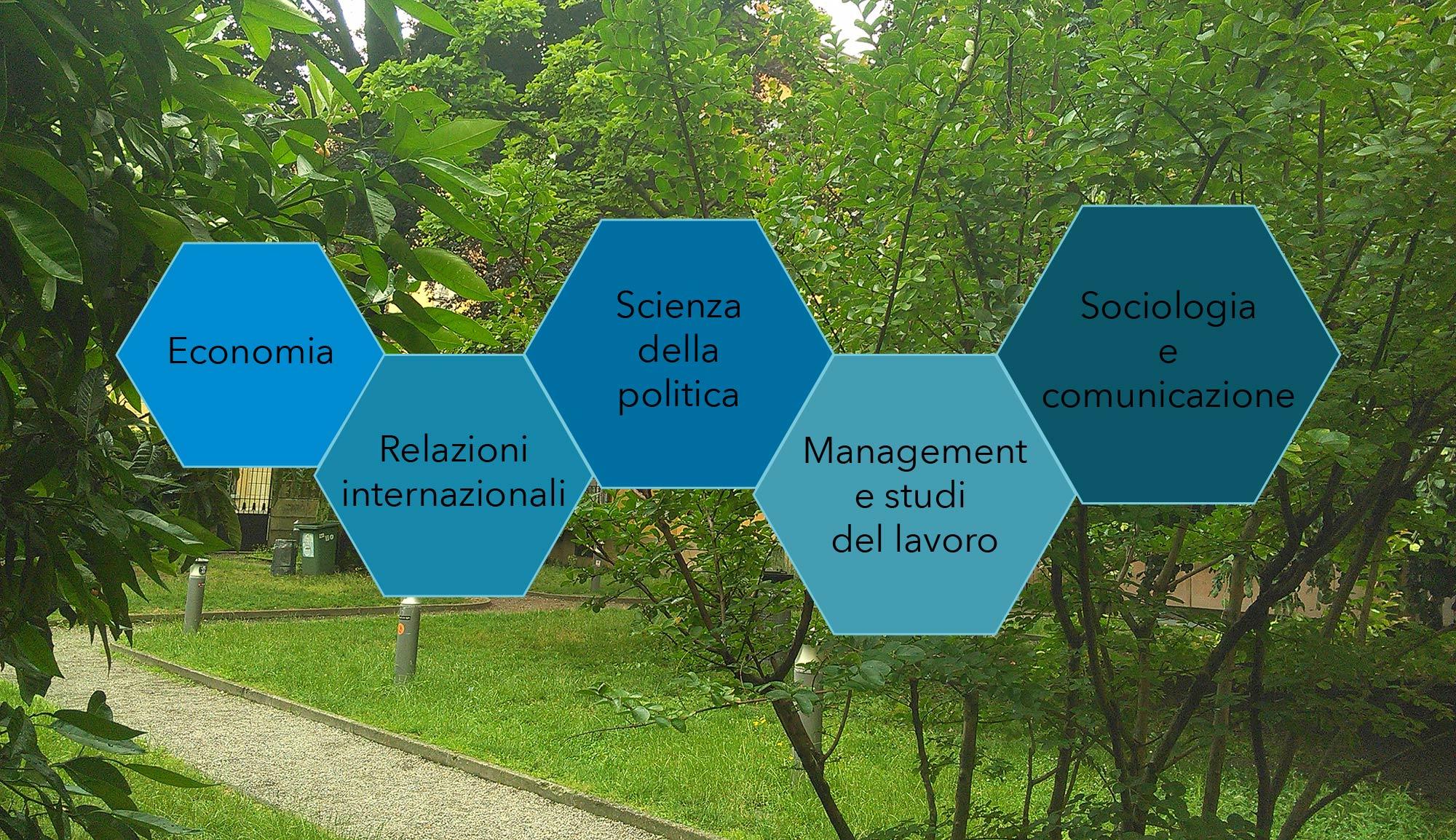 The Departments offer courses and programmes in:
Economics
Political science
International relations
Sociology and communication
Management and work studies
Educational offering a.y. 2021/2022
Faculty events
Oltre 10 incontri online, su Microsoft Teams, con scrittori, drammaturghi, traduttori, scenografi, attori, giornalisti e docenti e un laboratorio finale di scrittura teatrale e recitazione. L'Università Statale di Milano chiama a raccolta studenti del quarto e quinto anno delle scuole superiori e cittadini a riflettere e "mettersi in gioco" per prevenire il disastro ambientale. Registrazione unica per l'intera iniziativa. Le iscrizioni degli studenti sono gestite esclusivamente dalle scuole.
Hate speach e family business sono i temi del webinar, su Teams, organizzato dal CRC "Studi sulla Giustizia" dell'Università Statale di Milano e tenuto da Giovanni Ziccardi, docente di filosofia del diritto e informatica giuridica, e Gaetano Ragucci, docente di diritto tributario. Aggiornamenti e sviluppi giurisprudenziali in materia di investigazioni digitali e sull'importanza della trasmissione inter-generazionale.
Prosegue, in questa seconda parte del webinar di "Climate Change Theatre: Play your part!", il viaggio con Stefano Bocchi, docente di Agraria in Statale, all'interno di un'azienda agricola per partecipare alle varie fasi di semina, coltivazione e raccolta improntate ai criteri di sostenibilità. Le iscrizioni degli studenti sono gestite esclusivamente dalle scuole, scrivendo a public.engagement@unimi.it.