The multidisciplinary profile and international vocation of the Faculty of Political, Economic and Social Sciences (SPES) are the real bonus to its training and the winning hand.
Measuring oneself against a plurality of approaches accustoms graduates to adaptability and flexibility. The training process to which subjects as different as legal, economic, sociological, historical, political, psychological, statistical, mathematical and linguistic studies contribute, each with its own disciplinary corpus and methodological schemes, provides graduates of the Faculty's degree courses with a broad knowledge base, which opens them to change and enables them to fill diverse professional roles and job positions.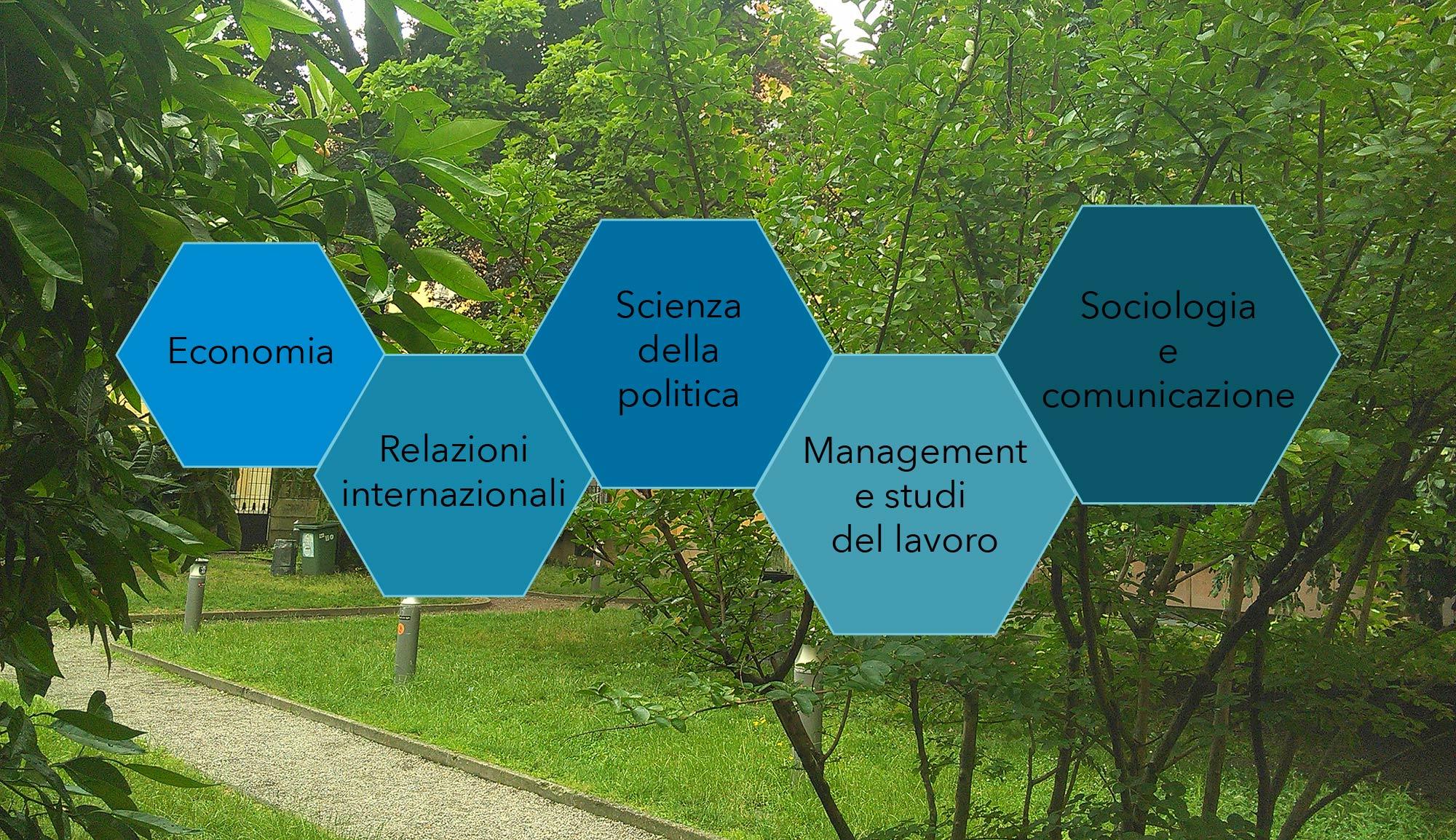 The Departments offer courses and programmes in:
Economics
Political science
International relations
Sociology and communication
Management and work studies
Educational offering a.y. 2020/2021
Faculty events
Primo appuntamento del ciclo "Il Domani di Milano. Il Futuro del Paese", l'incontro online vedrà il rettore Elio Franzini confrontarsi con Sergio Abrignani, Sergio Dompé, Sergio Harari, Alessandra Kustermann, Nicola Montano, Valeria Negrini e Gian Vincenzo Zuccotti sugli scenari da costruire con la capacità di innovare che caratterizza la Lombardia, governando e non solo subendo il cambiamento a partire proprio dalla sanità post-COVID-19.
Secondo concerto dell'Orchestra UniMi, dirige il maestro Nayden Todorov. In programma, la prima esecuzione italiana di "The Big Bang and the Creation of the Universe op. 52" di Nimrod Borenstein e "Sinfonia n. 4 in si bemolle maggiore op. 60" di Ludwig Van Beethoven.
Quattro appuntamenti, in collaborazione con ManpowerGroup, per scoprire come compilare correttamente un CV, come affrontare i processi di selezione e come cercare lavoro in maniera efficace in Italia e all'estero. Partecipazione riservata agli studenti del II° e III° anno di Economia e Management. Il laboratorio permetterà di acquisire dei CFU (iscrizione e frequenza obbligatorie). Gli incontri si svolgeranno online su Teams e gli iscritti riceveranno le istruzioni per accedere.