The multidisciplinary profile and international vocation of the Faculty of Political, Economic and Social Sciences (SPES) are the real bonus to its training and the winning hand.
Measuring oneself against a plurality of approaches accustoms graduates to adaptability and flexibility. The training process to which subjects as different as legal, economic, sociological, historical, political, psychological, statistical, mathematical and linguistic studies contribute, each with its own disciplinary corpus and methodological schemes, provides graduates of the Faculty's degree courses with a broad knowledge base, which opens them to change and enables them to fill diverse professional roles and job positions.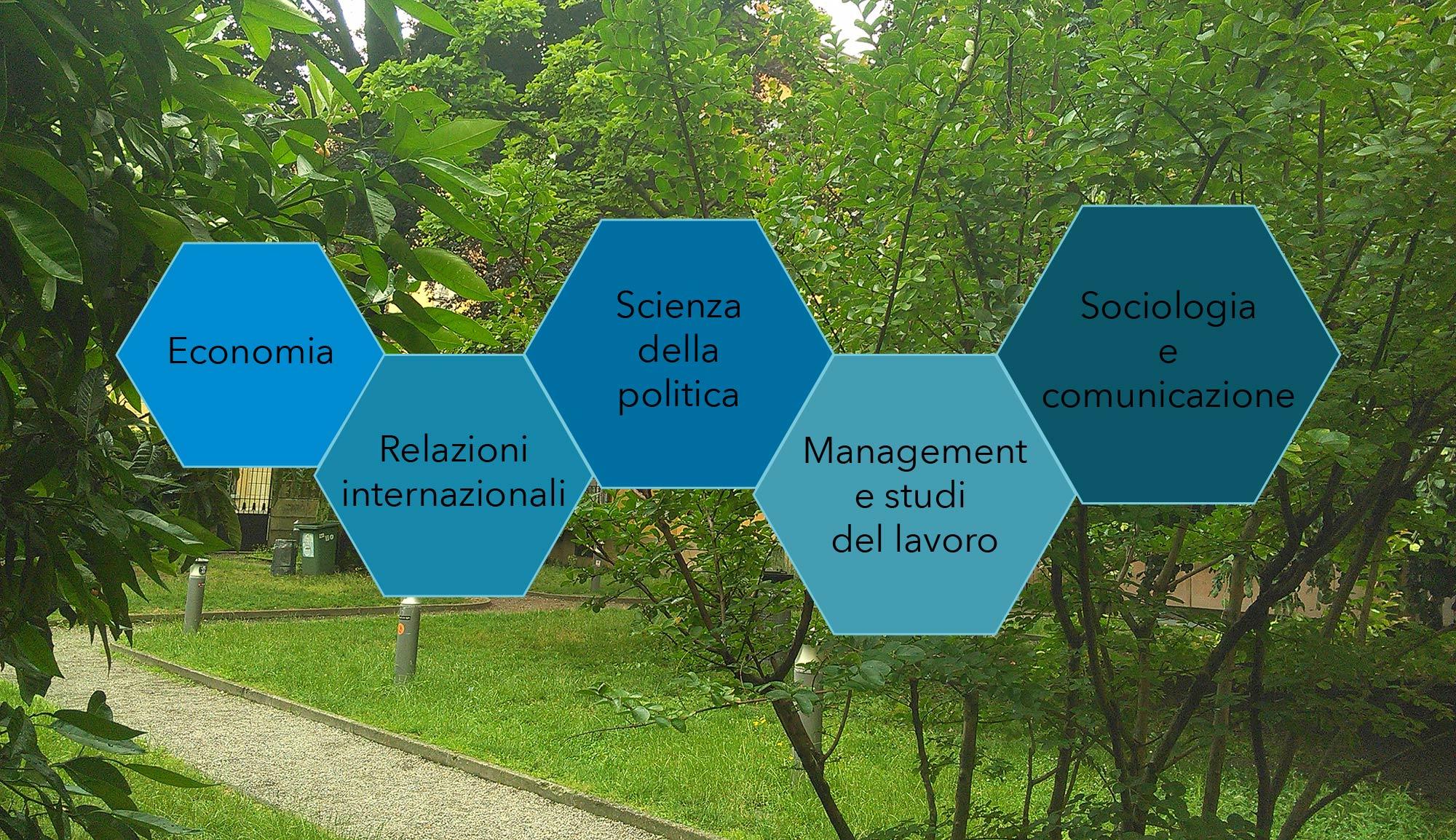 The Departments offer courses and programmes in:
Economics
Political science
International relations
Sociology and communication
Management and work studies
Faculty events
Le forme di divulgazione delle scienze naturali e sociali al centro del convegno organizzato dal dipartimento di Scienze sociali e politiche in collaborazione con la Scuola di Giornalismo "Walter Tobagi". All'inaugurazione del nuovo webmagazine "Naspread.eu", si alterneranno gli interventi di giornalisti ed esperti del mondo della fisica, dell'economia e delle scienze politiche con approfondimenti sui metodi di insegnamento delle Life e Hard Sciences.
Opportunità, sfide e impatto delle tecnologie digitali al centro del 21° convegno WOA organizzato dai dipartimenti di Scienze sociali e politiche, Economia, Management e Metodi quantitativi e Studi Giuridici "Cesare Beccaria". Quali effetti producono le nuove tecnologie sull'accesso all'educazione e al lavoro? E quali sul benessere delle persone, della società e dell'ambiente? Esperti di organizzazione aziendale si interrogheranno su questi e altri temi, presentando i risultati dei loro studi.