The multidisciplinary profile and international vocation of the Faculty of Political, Economic and Social Sciences (SPES) are the real bonus to its training and the winning hand.
Measuring oneself against a plurality of approaches accustoms graduates to adaptability and flexibility. The training process to which subjects as different as legal, economic, sociological, historical, political, psychological, statistical, mathematical and linguistic studies contribute, each with its own disciplinary corpus and methodological schemes, provides graduates of the Faculty's degree courses with a broad knowledge base, which opens them to change and enables them to fill diverse professional roles and job positions.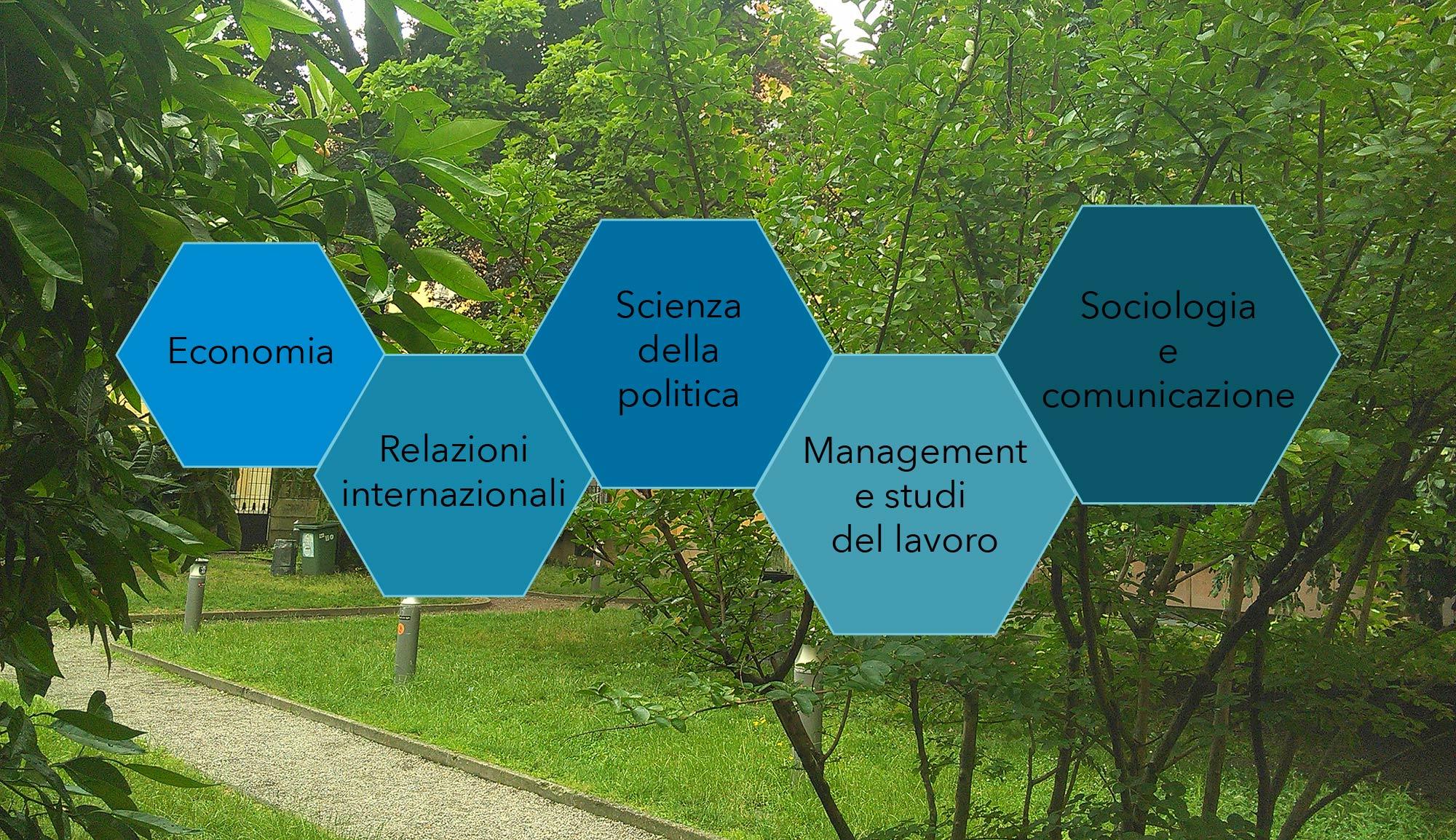 The Departments offer courses and programmes in:
Economics
Political science
International relations
Sociology and communication
Management and work studies
Educational offering a.y. 2020/2021
Faculty events
Webinar (via ZOOM) organizzato dal COSP dedicato alle matricole di tutti i Corsi di laurea, volto a fornire gli strumenti utili per affrontare efficacemente la nuova vita da studenti universitari. Agli studenti iscritti sarà inviato il link per il collegamento.
Webinar online - via ZOOM - di benvenuto alle nuove matricole, pensato per fornire tutte le informazioni necessarie per iniziare al meglio il percorso universitario: organizzazione della didattica, orario delle lezioni, servizi di Ateneo per gli studenti. Al termine della presentazione sarà possibile parlare con i rappresentanti dei vari servizi. Per partecipare è necessaria l'iscrizione, i posti a disposizione sono in tutto 500. Agli iscritti sarà inviato il link per il collegamento.
Le difficoltà linguistiche dei giovani che desiderano svolgere un'esperienza di lavoro all'estero sono uno dei maggiori ostacoli alla mobilità internazionale. Il progetto europeo "Delcyme – Developing E-Learning Capacities for Youth Mobility in Europe" ha affrontato il problema realizzando un percorso e-learning di preparazione linguistica, interculturale e digitale. La web conference finale, organizzata dal Centro linguistico dell'Università Statale di Milano, illustra i risultati del progetto.