The multidisciplinary profile and international vocation of the Faculty of Political, Economic and Social Sciences (SPES) are the real bonus to its training and the winning hand.
Measuring oneself against a plurality of approaches accustoms graduates to adaptability and flexibility. The training process to which subjects as different as legal, economic, sociological, historical, political, psychological, statistical, mathematical and linguistic studies contribute, each with its own disciplinary corpus and methodological schemes, provides graduates of the Faculty's degree courses with a broad knowledge base, which opens them to change and enables them to fill diverse professional roles and job positions.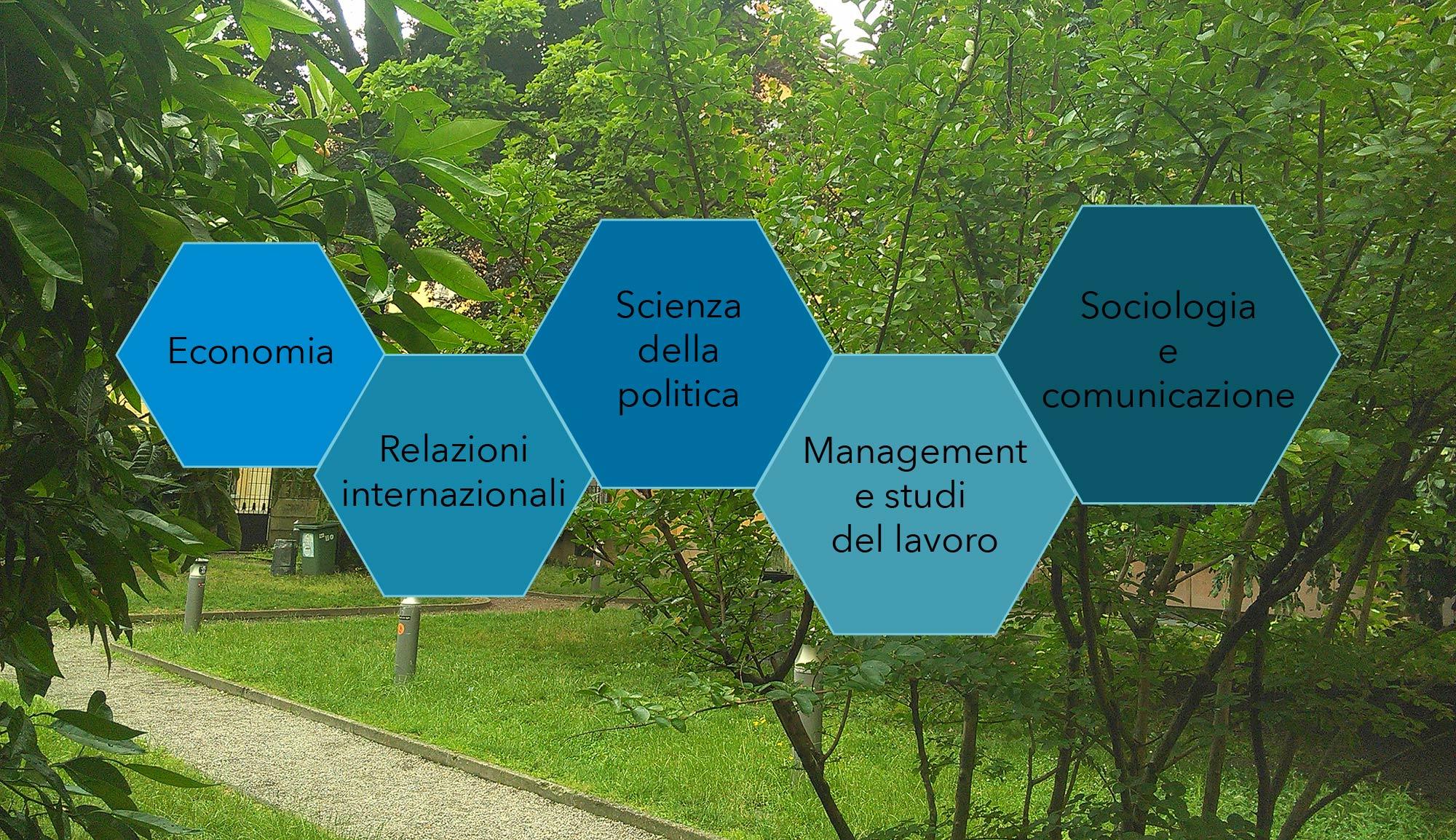 The Departments offer courses and programmes in:
Economics
Political science
International relations
Sociology and communication
Management and work studies
Educational offering a.y. 2021/2022
Faculty events
L'ecosistema dell'innovazione targato Statale si presenta in streaming dall'Aula Magna di via Festa del Perdono nell'evento con Fondazione Unimi. I progetti in ambito salute e ambiente vincitori di Seed4Innovation, la Milano School of Management e lo Student Innovation Labs, le future azioni di Open Innovation al centro dell'incontro aperto dal rettore Elio Franzini e dalla prorettrice Maria Pia Abbracchio. Modera il giornalista e conduttore televisivo Carlo Massarini.
Diseguaglianze di genere e libertà femminile nel diritto italiano vigente al centro del webinar, su Zoom, organizzato dal dipartimento di Scienze giuridiche "Cesare Beccaria" dell'Università Statale di Milano e dal Centro Studi Politeia. I diritti delle donne, tra ostacoli e riconoscimenti, il principio dell'uguaglianza tra normatività e ineffettività e le politiche "gender mainstreaming" saranno tra i temi del dibattito aperto dalla ministra per le Pari opportunità e la Famiglia, Elena Bonetti.
L'evento, previsto inizialmente per il 7 giugno, è rimandato al 17 giugno. Le informazioni sono fornite nella locandina in allegato.