The multidisciplinary profile and international vocation of the Faculty of Political, Economic and Social Sciences (SPES) are the real bonus to its training and the winning hand.
Measuring oneself against a plurality of approaches accustoms graduates to adaptability and flexibility. The training process to which subjects as different as legal, economic, sociological, historical, political, psychological, statistical, mathematical and linguistic studies contribute, each with its own disciplinary corpus and methodological schemes, provides graduates of the Faculty's degree courses with a broad knowledge base, which opens them to change and enables them to fill diverse professional roles and job positions.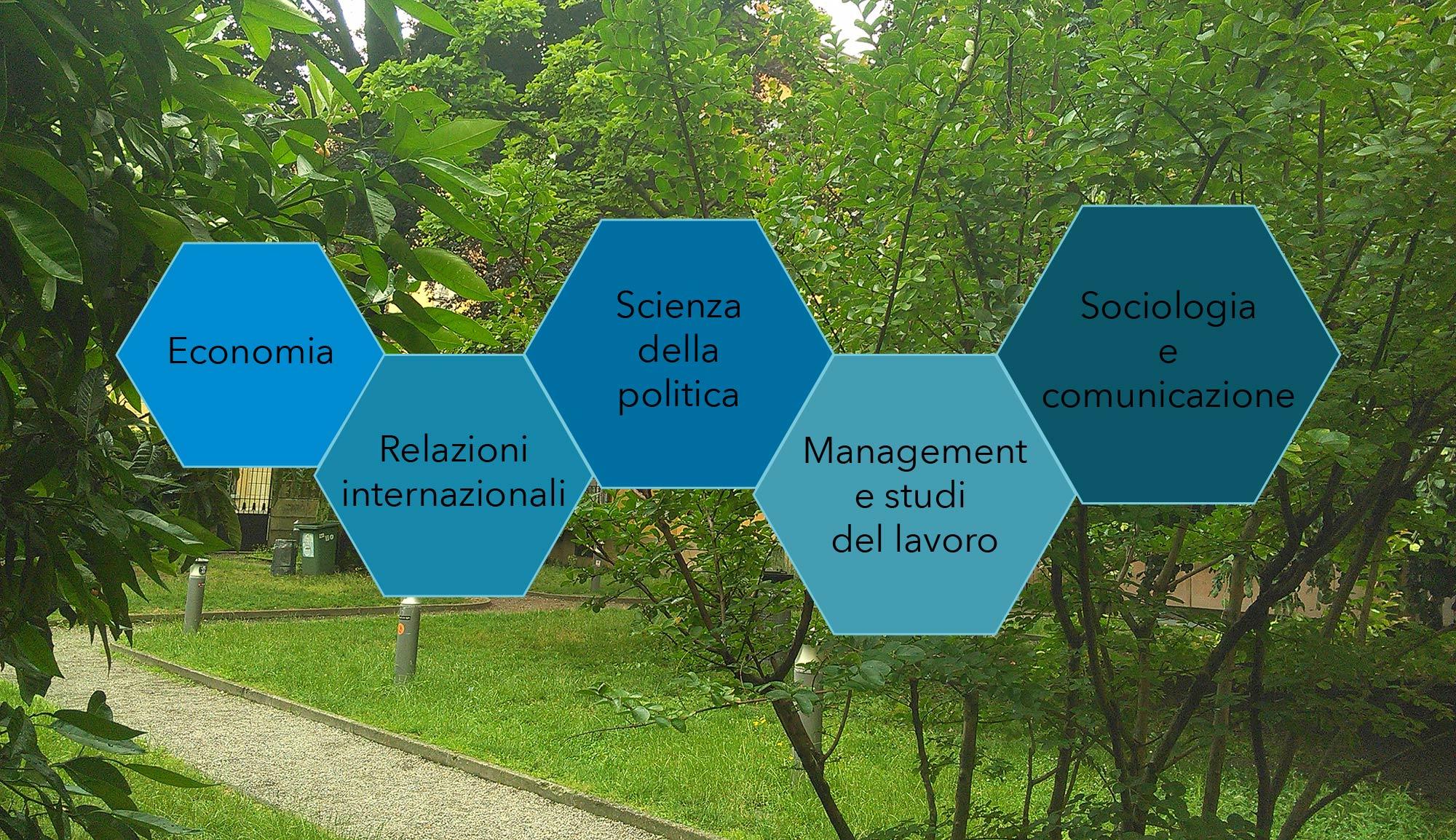 The Departments offer courses and programmes in:
Economics
Political science
International relations
Sociology and communication
Management and work studies
Educational offering a.y. 2021/2022
Faculty events
Oltre 10 incontri online, su Microsoft Teams, con scrittori, drammaturghi, traduttori, scenografi, attori, giornalisti e docenti e un laboratorio finale di scrittura teatrale e recitazione. L'Università Statale di Milano chiama a raccolta studenti del quarto e quinto anno delle scuole superiori e cittadini a riflettere e "mettersi in gioco" per prevenire il disastro ambientale. Registrazione unica per l'intera iniziativa. Le iscrizioni degli studenti sono gestite esclusivamente dalle scuole.
Dal volume "Filosofi antifascisti. Gli interventi del Congresso milanese della Società Filosofica Italiana sospeso dal regime nel 1926" al ruolo di Piero Martinetti e dei filosofi antifascisti che si schierarono apertamente contro la dittatura e l'esteso fascismo clericale dell'epoca. Un approfondimento, su Google Meet, dei docenti di filosofia Luca Maria Bianchi dell'Università Statale di Milano e Fabio Minazzi dell'Università dell'Insubria di Varese. Per partecipare: direttivo@sfilombarda.it.
La Convenzione di Istanbul come strumento contro la violenza di genere e le discriminazioni è il tema del webinar, su Teams, organizzato dal CRC "Studi sulla Giustizia" dell'Università Statale di Milano e curato da Irene Pellizzone, docente di diritto costituzionale e Maria Barbera, avvocato. Una disamina sul ruolo della Corte europea dei diritti dell'uomo e sui provvedimenti in materia di affidamento dei figli in caso di violenza domestica e di genere.