Enrolment on a Master's programme
Enrolment on a Master's programme
Requirements
Those holding or about to complete a Bachelor's degree (or equivalent title) by 31 December or by the deadline indicated in the Programme Structure for the selected Master's degree programme (which also reports the specific requirements for admission), may enrol on the degree programme.
Those holding the following qualifications may also enrol on a Master's degree programme:
a university diploma in social work;
a diploma issued by institutes for High level Education in Arts and Music (academies and conservatories), as well as an upper secondary school-leaving certificate, even from a four-year programme
a diploma from higher schools for Language Mediators (DM 38/2002).
Incompatibility and exceptions
You cannot simultaneously enrol at more than one university, on more than one degree programme, on a degree programme and single courses at the same university or at a Higher School for Language Mediators (former Higher School for Translators and Interpreters - DM 38/2002).
You can instead enrol on a degree programme at the University of Milan and single courses at another university (if these are not offered at the University of Milan), in music conservatories and recognized music institutes, and the National Dance Academy; nevertheless, you must give notice of having done so to the student secretariat of your degree programme.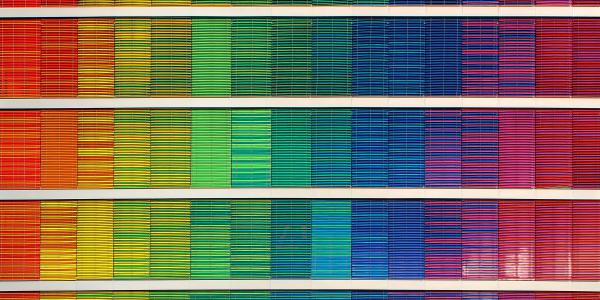 Master degree programmes
Search a programme and read the calls for application and deadlines
Some Master's degree courses require a B1 or B2 level of English language proficiency according to the Common European Framework of Reference for Languages (CEFR) as an entry requirement.
Upcoming graduates admitted to Master's degree programmes: how to access online teaching
In order to follow online courses through the University platforms, you will need your Unimi credentials, which you received upon enrolment.
Students of this University earning their Bachelor's degree by 31 December 2021, who are admitted to a Master's degree programme, may follow online courses using their credentials. However, they may only enrol after graduation.
Students from other universities earning their Bachelor's degree by 31 December 2021, who are admitted to a Master's degree programme, may enrol conditionally through the Master's degree online enrolment service. The credentials issued upon enrolment may only be used for distance learning until such condition is lifted and enrolment is completed.
Upon graduation, you must promptly notify your degree data through a special online service.
Admission
Open admission programmes
You can apply directly for admission to open-admission programmes.
Limited enrolment programmes
For admission to limited enrolment programmes you must pass an entrance examination which determines your position in the final ranking of students who are allowed to enrol.
Annual calls for application and admissions tests
Each year, between February and July, the University of Milan publishes calls to apply for admission to master degree programmes. These calls for application report the procedure for enrolment (matriculation) on the first year of studies, as well as:
admission requirements
dates, programmes, procedures and locations for evaluation tests and entrance examinations
number of places available for programmes with limited enrolment
instructions for candidates with disabilities or SLD
information on rankings
enrolment procedures
Programme structure
The admission requirements and enrolment procedures for open admissions programmes can be found in the individual programme structures.