Ariel and online learning
Ariel and online learning
Intensive training programme
Information for teachers
Following the suspension of in-class activities due to the COVID-19 emergency, the Teaching and Learning Innovation and Multimedia Technology Centre (CTU) has launched an intensive training programme for teachers on digital content production.
Information, manuals, guidelines, and templates for the production of e-learning materials are available on the CTU webpage dedicated to Coronavirus.
Technical support for teachers:
What you can find in Ariel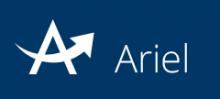 In Ariel you will find individual courses that contain presentations and teaching materials (text, audio and video) useful for studying and preparing for exams, as well as exercises, information, news and notices about the lessons and course activities in general. There are also sites where you can contact teachers in forums and chats.
Not all courses have an Ariel website because they are created upon the request of the instructor.
How to access Ariel
Enrolled students
By logging in to Ariel with the university email credentials (usually name.surname@studenti.unimi.it or name.surname@unimi.it), you are recognized as a student and can see the courses that are related to your study programme.
Access to Ariel is also possible through UNIMIA, with no further authentication needed.
Erasmus students 
By logging in to the Ariel portal with university credentials, Erasmus students also have immediate access to the course sites in their study area. 
Student taking individual courses
To be able to access single course sites, students enrolled in individual courses must contact Ariel technical assistance. 
For those who are not yet enrolled
Those who have credentials issued by the university can register with Ariel and access the sites that are open to guests.
Technical assistance is available to all site users directly from the portal or by email.
FAQ
Details on how to access Ariel
For teaching staff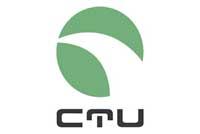 The teaching staff of the University of Milan can request the activation of an Ariel e-learning site or a project on the Moodle platform.
The university provides teaching staff with various online services, audio, video and other educational technologies for integration with courses and training activities.
Computer-based exams (carried out on a computer in a pc lab), online evaluation questionnaires for internships or laboratories, self-assessment tests, audio-visual labs, and the recording and production of video modules are just a few of the services offered by the Centre for Multimedia, E-Learning and Distance Education Services (CTU), along with the pedagogical and technical competencies of its staff.