Independent Evaluation Unit
Independent Evaluation Unit
Based on Laws no. 370/1999 and 240/2010, and on the University Statute (art. 28), the Independent Evaluation Unit supervises:
the quality in teaching;
the research activity carried out by departments;
the efficiency and effectiveness of administrative services;
the consistency of the scientific or professional curriculum of contract lecturers (titolari dei contratti di insegnamento as per art. 23(1) of Law 240/2010).
Furthermore, the Independent Evaluation Unit ensures the proper implementation of the Quality Assurance system and expresses a binding opinion on whether initial requirements for new Study Programmes are met (Ministerial Decree no. 6/2019). Lastly, the Independent Evaluation Unit assesses offices and staff, with the aim of promoting merit and improving organizational and individual performance (Article 14 of Legislative Decree no. 150/2009).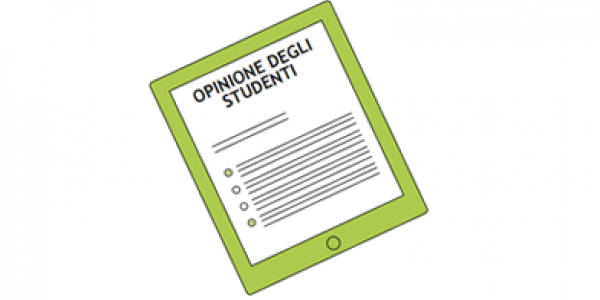 Student survey
Read about the student survey.
Internal members:
Prof. Fabrizio Berra (President), full professor in academic field GE0/02 - Stratigraphic and Sedimentary Geology at the "Ardito Desio" Department of Earth Sciences.
Prof.ssa Monica Ferraroni, full professor in academic field MED/01 - Medical statistics, at Department of Clinical Sciences and Community Health.
Prof.ssa Rossana Guglielmetti, associate professor in academic field L-FIL-LET/08 - Medieval and Humanistic latin literature at the Department of Literary Studies, Philology and Linguistics.
External members:
Prof. Vito Michele Abrusci, full professor in academic field M-FIL/02 - Logic and Philosophy of Science at the University of Roma Tre.
Dott.ssa Paola Carlucci, Head of Planning and Control at the Milan Polytechnic.
Dott.ssa Luisa Antonella De Paola, manager at the Ministry of Education, University and Research.
Prof. Raffaele Miniaci, full professor in academic field  SECS-P/01 - Political Economy  at the University of Brescia.
Prof. Giovanni Valotti, full professor in academic field SECS-P/07 - Business Economics, at University  Bocconi" di Milano
Student representative:
Dott.ssa Francesca Faverio.
Establishing Decree (term of office 29/09/2021 - 30/09/2024)
The Independent Evaluation Unit is supported by a specific Support Office, which is part of the "Direzione Performance, Assicurazione Qualità, Valutazione e Politiche di Open Science".
The Office carries out support activities for the Independent Evaluation Unit, including secretarial functions. It prepares and assists in the drawing-up of annual reports:
to the University's Financial Statements
on the student survey
on the "AVA" - Self-assessment, Periodic Evaluation, and Accreditation System
on the overall performance of the assessment system, and the transparency and integrity of internal controls.
It draws up the opinion on the Performance Measurement and Evaluation System, organises and takes minutes of study programme and department hearings.
It assists in verifying the adequacy of scientific/professional curricula of the holders of teaching contracts pursuant to art. 23(1) of Law 240/2010.
It supports accreditation activities for PhD and study programmes.
Friday January 15th 2021
Friday February 12th 2021
Thursday March 18th 2021 (Hearings)
Friday March 19th 2021
Friday April 16th 2021
Monday May 03th 2021
Thursday May 13th 2021 (Hearings)
Friday May 14th 2021
Friday June 18th 2021
Friday July 16th 2021
Tuesday September 14th 2021
Monday September 27th 2021
Friday October 15th 2021
Tuesday November 2th 2021
Thursday December 2th 2021 (Hearings)
Friday December 10th 2021